Top 7 DIY Projects
Posted by Lisa Treu on Saturday, February 9, 2019 at 9:00 AM
By Lisa Treu / February 9, 2019
Comment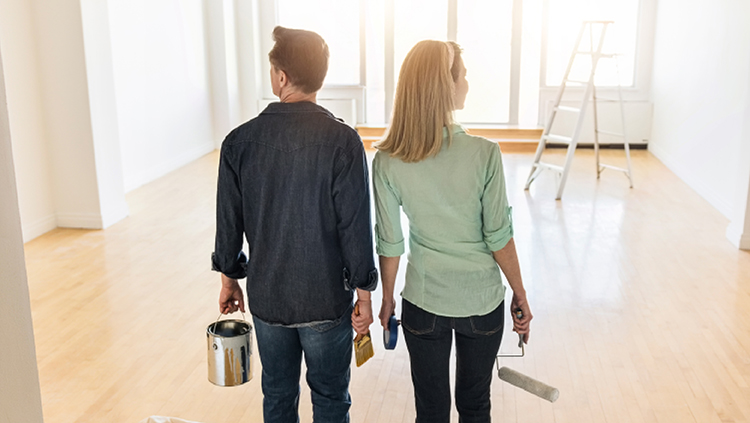 DIY projects are all of the rage however many homeowners aren't sure where to start. Here are 7 projects that will be an improvement to your home.
1. Paint – Paint an accent wall or an entire room with a fresh color. A new oclor on the front door and garage door is a great way to make your home more welcoming. Paint is one of the easiest way to change the way a home feels and it is very inexpensive.
2. Declutter – Sure this sounds like a fancy name for house cleaning, but decluttering is more than that. Remove excess furnishings to make your rooms seem larger and more inviting. Take a look at the items in your home. Do you love them? If not, consider donating them to someone who will love the items.
3. Update Your Kitchen –A new backsplash or cabinet pulls can quickly change the look and feel of your kitchen.
4. Add Insulation – This will provide instant satisfaction as those cold, drafty rooms feel warm and cozy. If you have some real skill, you can include changing out old windows or doors as well. This will allow you to save money year over year.
5. Smarten Up – This is a great time to automate your home with Smart devices. Add security cameras, a smart thermostat or smart lights and plugs. This is perfect for peace of mind while traveling and for 2nd homes.
6. Build Something – It is perfect time to build the bookshelves, coffee bar or put up the crown molding. There are great ideas on sites like pinterest for inspiration.
7. Re-Grout Your Tile – From kitchen counters to floors, re-grouting can freshen up the room. Even cleaning your grout can improve your home.