Top Home Trends For 2021
Posted by Lisa Treu on Friday, March 19, 2021 at 8:00 PM
By Lisa Treu / March 19, 2021
Comment
Top Home Trends For 2021
COVID-19 drastically changed the needs of people especially when it comes to their current homes or buying a home. This transformed the way homes for sale are being advertised and the type of features that have become crucial to home buyers at all price points. As many people spent more time indoors throughout 2020, they were not only craving more comfort — but also forced to rethink their spaces to meet the demands of their new post-COVID-19 lifestyle. These trends include creating a functional home office or for Zoom and remote learning, pinpointing a smart pantry organizing solution, a fitness area, or just about every area of a home that likely requires a refresh.
With this in mind, we couldn't help but to check in with a selection of experts to find out the top home trends for 2021.
Here are the top 10 home trends for 2021: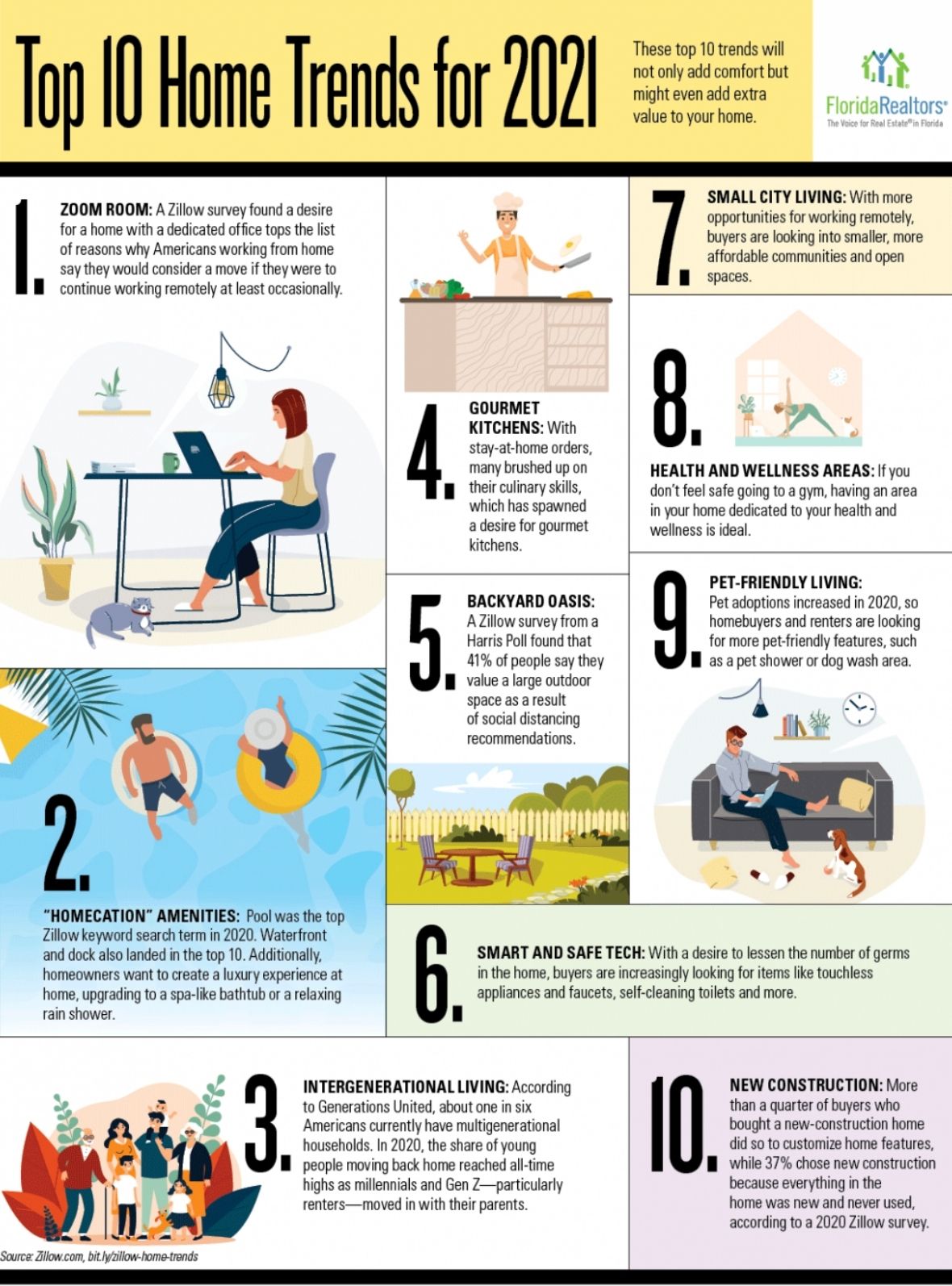 With all the changes in working, learning, and living environments for both adults and kids, the home is even more important than ever. Home offices are increasingly becoming a must in residences across the globe. The same goes for having your own fitness area or a great outdoor backyard or pool. Luckily in Palm Beach County, the options are diverse and it depends on your finding the right home and having an expert buyer's agent by your side. Current homebuyers will have the freedom of searching for homes with extra rooms or offices and dens already included in the home. But not all homes have this space and many buyers and current homeowners are not as fortunate and will need to find the perfect space.
If you currently own a home, everything from a forgotten attic and basement to the corner in the bedroom can be turned into additional space with the right vision and creativity.