What type of Mortgage is Right for You?
Posted by Lisa Treu on Friday, February 14, 2020 at 9:00 AM
By Lisa Treu / February 14, 2020
Comment
What Type of Mortgage is Right for Me?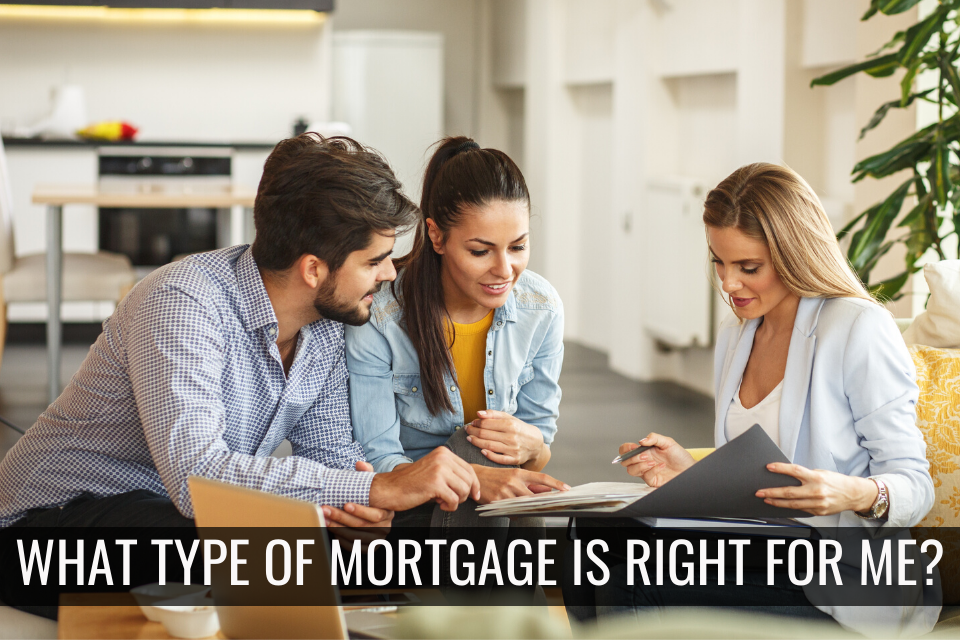 When our parents were buying their first home, there was only one way to finance the purchase. You would walk down to the local bank and ask for a 30-year mortgage. That's how our parents and grandparents were able to buy a home. Many of us spent our childhood there.
Things sure have changed. The average homeowner moves every 7-10 years. Either because of a new career opportunity or a change in lifestyle can significantly affect the way people manage their property. Depending on your needs, there are a number of mortgage options you might consider, each with its own pros and cons, spending some time to fully understand the options is the best way to choose the right loan for your needs.
While loan programs and terms vary, the most common are:
Conventional - A conventional loan is normally still designed to be paid off in 30 years with equal monthly payments during the term of the loan. This is the traditional way of availing a property usually requiring a downpayment. There are currently conventional loans that require as little as 5% down, although 20-25% is still commonplace.
FHA - FHA loans are guaranteed by the Federal Housing Administration and are attractive for a number of reasons, especially for the first time home buyer. However, it is not only for a first time home buyer. The down payment can be as little as 3.5% and that can be a gift if you are looking to purchase a property with the least amount of downpayment.
VA - VA (Veteran Affairs) is a loan program offered for Veterans and their spouses. While the terms can vary from 0-5% down payment, this loan may allow the borrower to finance as much as 100% of the home's value in the loan. Now there is no limit on the loan amount as long as you qualify for the payment.
Your lender will also have more specialized options for you, such as adjustable-rate loans and 10 or 15-year loans. They can also explain the additional costs that could be associated with each type of loan program. The key here is to "always ask". Make sure to have questions and you can write it down to make sure you don't miss anything.
Part of purchasing a home is to find the right financing. Your lender will talk you through your options. If you have not already spoken to a lender, or if you need a referral, we can help you. We are a great resource for all of your real estate needs.
Are you ready to see the homes that are for sale?
Take a look at all of the homes for sale.