Why It's a Good Time to Sell Right Now
Posted by Lisa Treu on Tuesday, April 20, 2021 at 12:00 PM
By Lisa Treu / April 20, 2021
Comment
Why It's a Good Time to Sell Right Now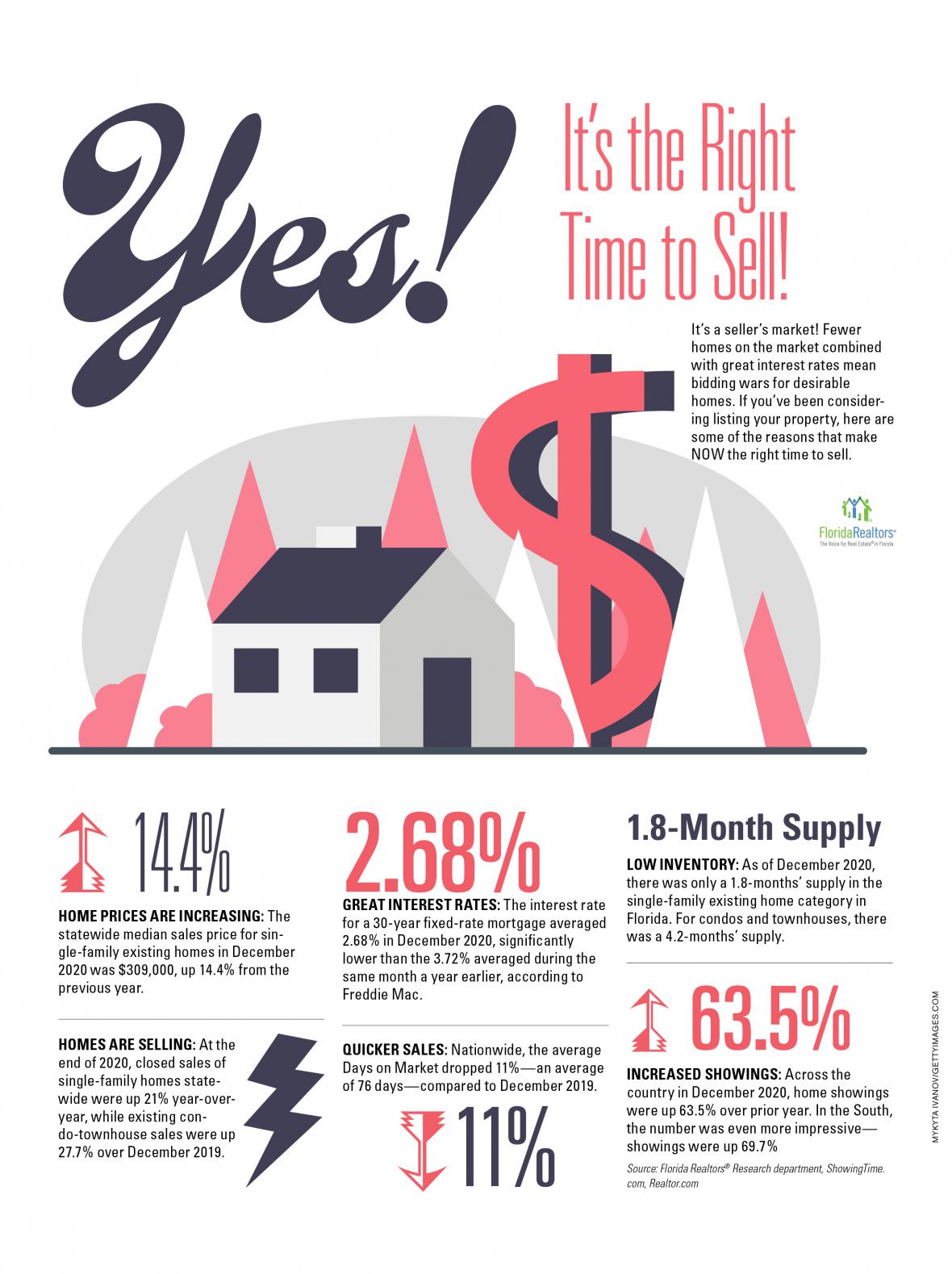 The real estate market in South Florida, particularly in Palm Beach County is hot, hot hot! Just in the last 7 days, 680 new properties were listed in Palm Beach County (1.6% increase) and a whopping 1086 went under contract (12.7% increase)! A lot of homeowners have been asking the number one question in the South Florida real estate market right now... is it the perfect time to sell?
South Florida is becoming a popular option for people from the Northeast now that they can work anywhere now and how it offers a safer and better quality of life despite the current COVID-19 situation. If you've been thinking about selling your property in Palm Beach County, here are a few reasons why it seems to be the right opportunity to do it now:
Home prices have gone up:
In December 2020, the statewide median sales price for single-family residential properties was increasing 14.4% from the preceding year.
Excellent interest rates:
In December 2020, the average interest rate on a 30-year fixed-rate mortgage was 2.68%, according to Freddie Mac, this is substantially lower than the 3.72% average in the same month a year ago.
Inventory levels are low:
By December 2020, In Florida, In Florida, there was still a 1.8-month inventory of single-family residential properties. There was a 4.2-month inventory of condos and townhouses.
Homes are in high demand:
In the year 2020, Single-family home sales in the state increased by 21% year over year. Existing condo and townhouse sales increased by 27.7% in December 2019 compared to the previous year.
Smoother Sales:
When compared to December 2019, the total days on market fell 11 percent to 76 days statewide.
Showings subsequently increased:
All over the country, In December 2020, the showings of properties jumped by 63.5% over the previous year. The percentages were much more remarkable in the South, with increases of 69.7%.
If you are planning to sell in today's real estate market, anyone can most likely sell it. However, that is not the goal. The goal is to sell for the most money, right? It takes the right marketing and expertise to maximize your equity.
Treu Group Real Estate can help you put the most money in your pocket. Let us know how we can help you be our next success story.