Why Today's Housing Market Isn't Like 2008
Posted by Lisa Treu on Wednesday, November 2, 2022 at 12:00 PM
By Lisa Treu / November 2, 2022
Comment
Changes in Real Estate Market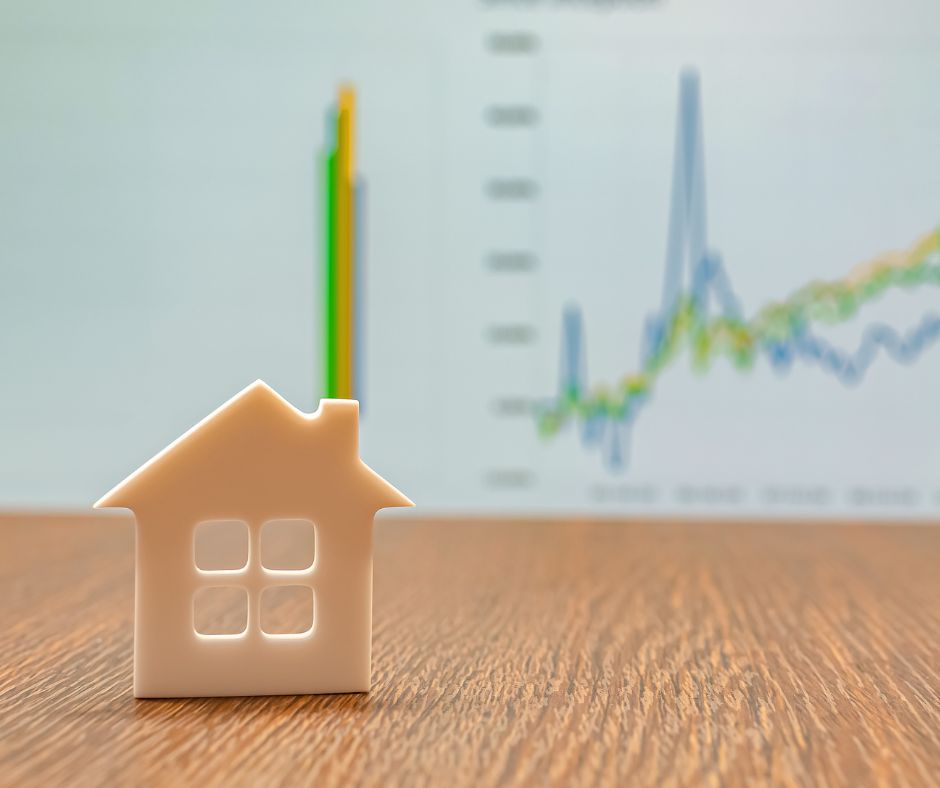 People are experiencing rapid changes in the housing market. There's a lot of nervousness and scare about selling right now. Some believe selling would be a costly mistake and compare today's market to the 2008 market crash. However, now is a good time to sell and our current market is not comparable to 2008's. Here are three reasons why today's real estate market is not like the last time.
1. There is still demand for homes for sale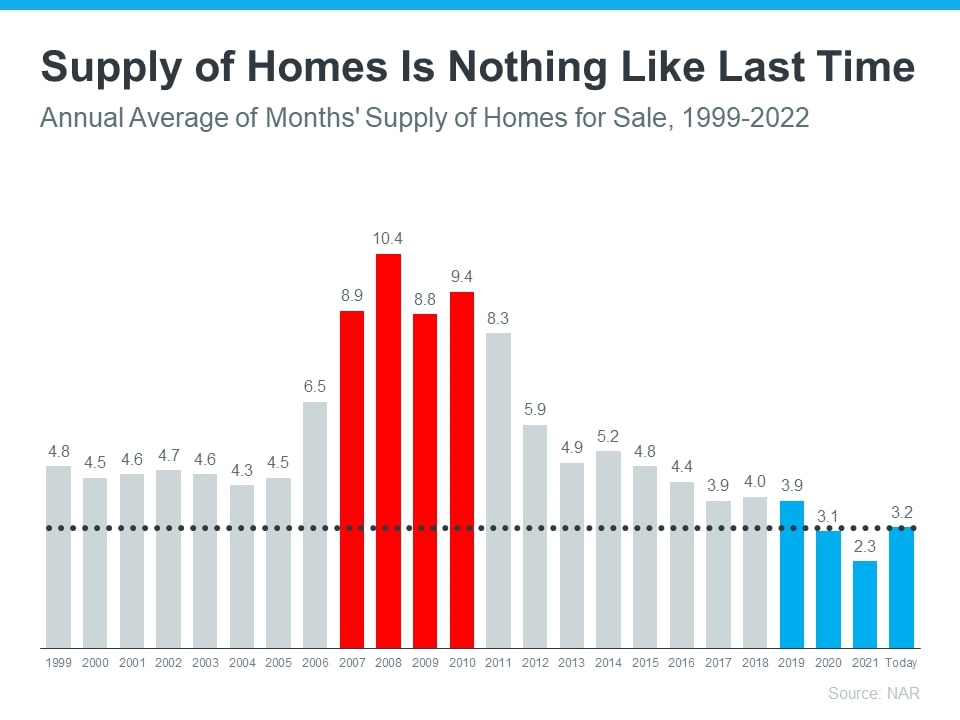 Unlike the housing crisis where there are too many homes for sale that caused the prices to fall at it's lowest, there is still shortage of supply of inventory today.
The graph shows 3.2 months' supply at the current sales pace, compared to the unsold inventory in 2008 of 10.4 months,Today's is significantly lower. There just isn't enough inventory on the market today for home value to come crashing down like they did before.
2. Tighter Lending Standards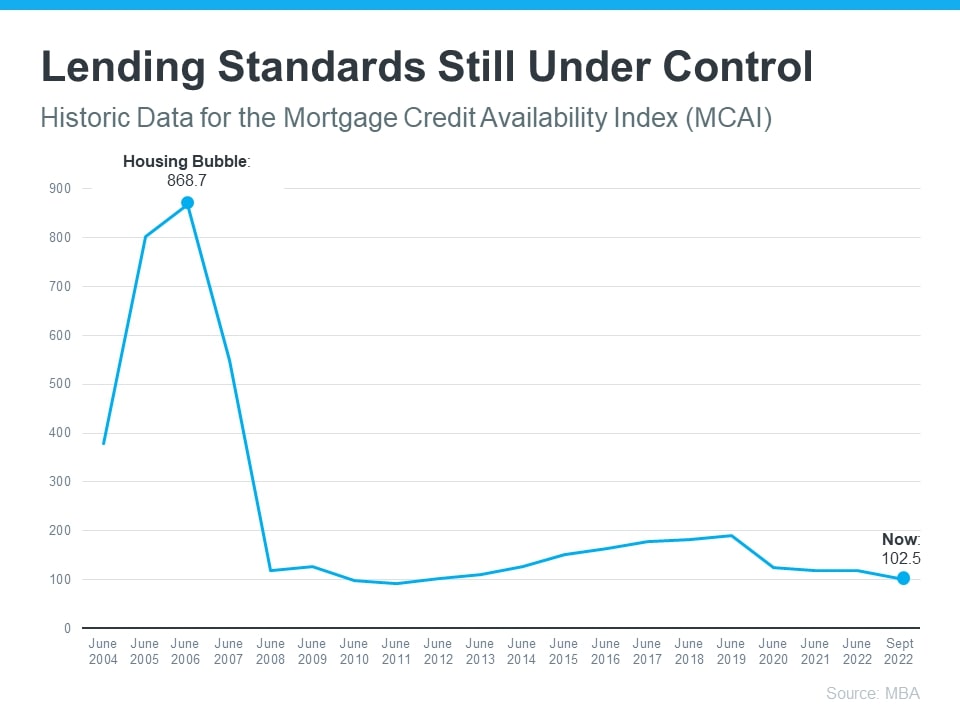 A factor that lead to the housing crisis was the accessibility of mortgage loans which was much easier then than it is today. In 2006, banks lowered their lending standards and made it easier for everyone to qualify for a home loan or refinance their current home. This led to mass loan defaults, foreclosures, and crash of home prices. Today, buyers face higher standards for mortgage companies.
The graph tells that the index fell by 5.4%, indicating standards are tightening. Tighter lending standards over the years prevented a scenario that would lead to foreclosures like the last time.
3. Foreclosure volume is not like the last time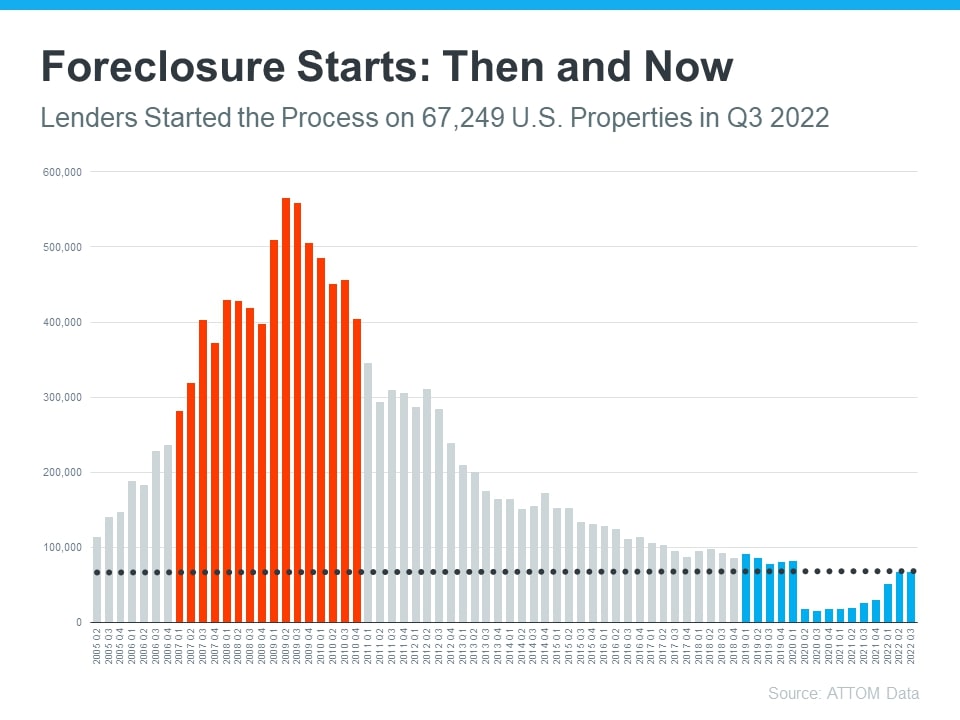 Foreclosure activity has been lower since the crash because buyers today are more qualified and less likely to default on their loans. Today, many homeowners are equity rich which largely comes from their home prices that have appreciated over time.
Homeowners also have options that were not available during the 2008 housing crisis. This goes to show homeowners are in a completely different position this time.
If you're worried that today's market is comparable to the same mistakes that led to the housing market crash, the concrete data shown should help alleviate your fears. If you are thinking about selling, I am here to help!