20 Questions To Ask When Buying a Condo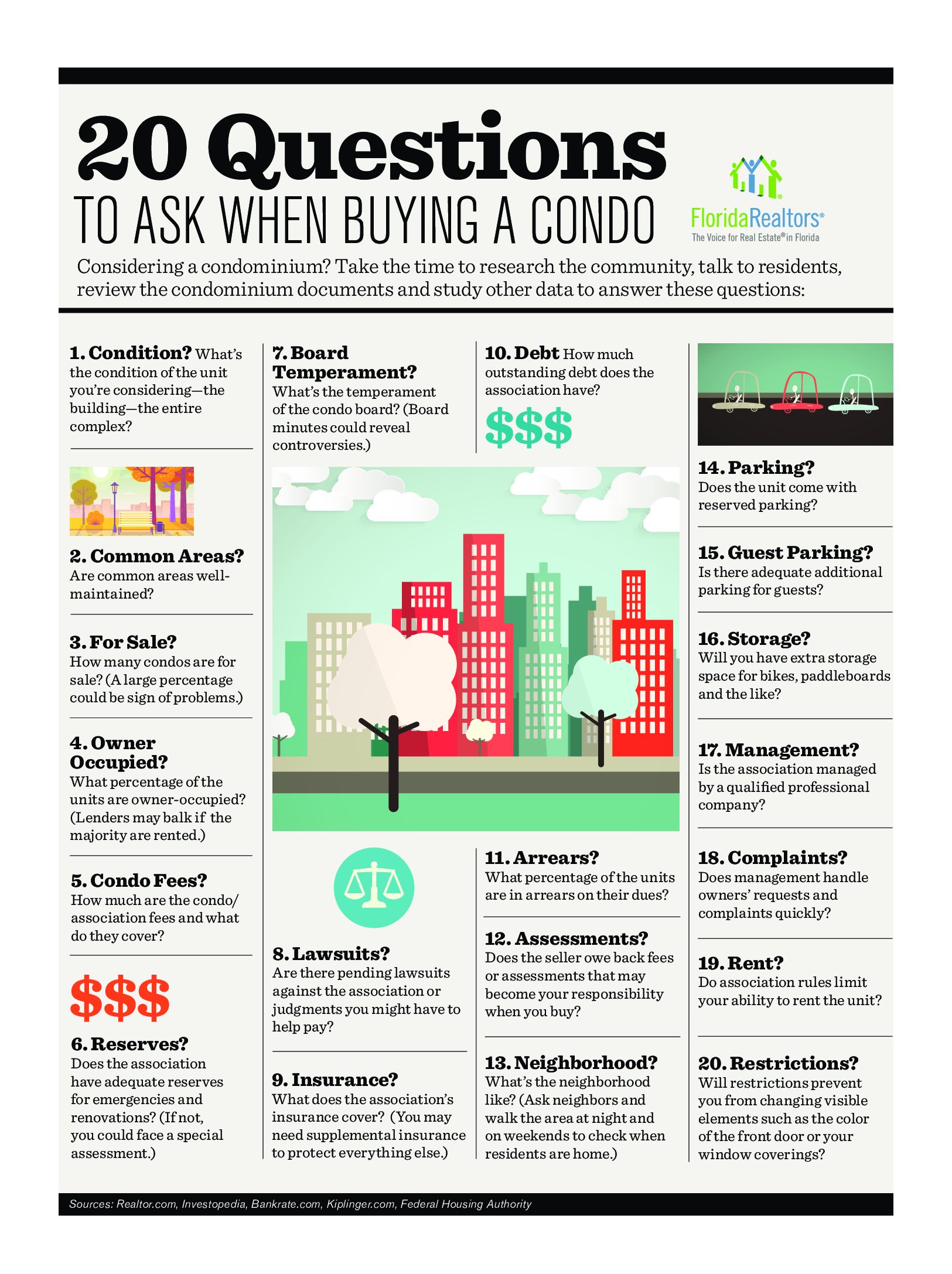 Condo living is a great option for many buyers however making an informed choice is important. Not all condos are the same and are a good fit for a buyer. Living in a condo requires the rules and community involvement to the right fit for the new buyer. You no longer are able to make all decisions including repairs to the common area, if pets are allowed and even if renting is an option.
If condo living is new to you, it is important to understand what the condo lifestyle will be before you make a major purchase.