FHA Loans for Condos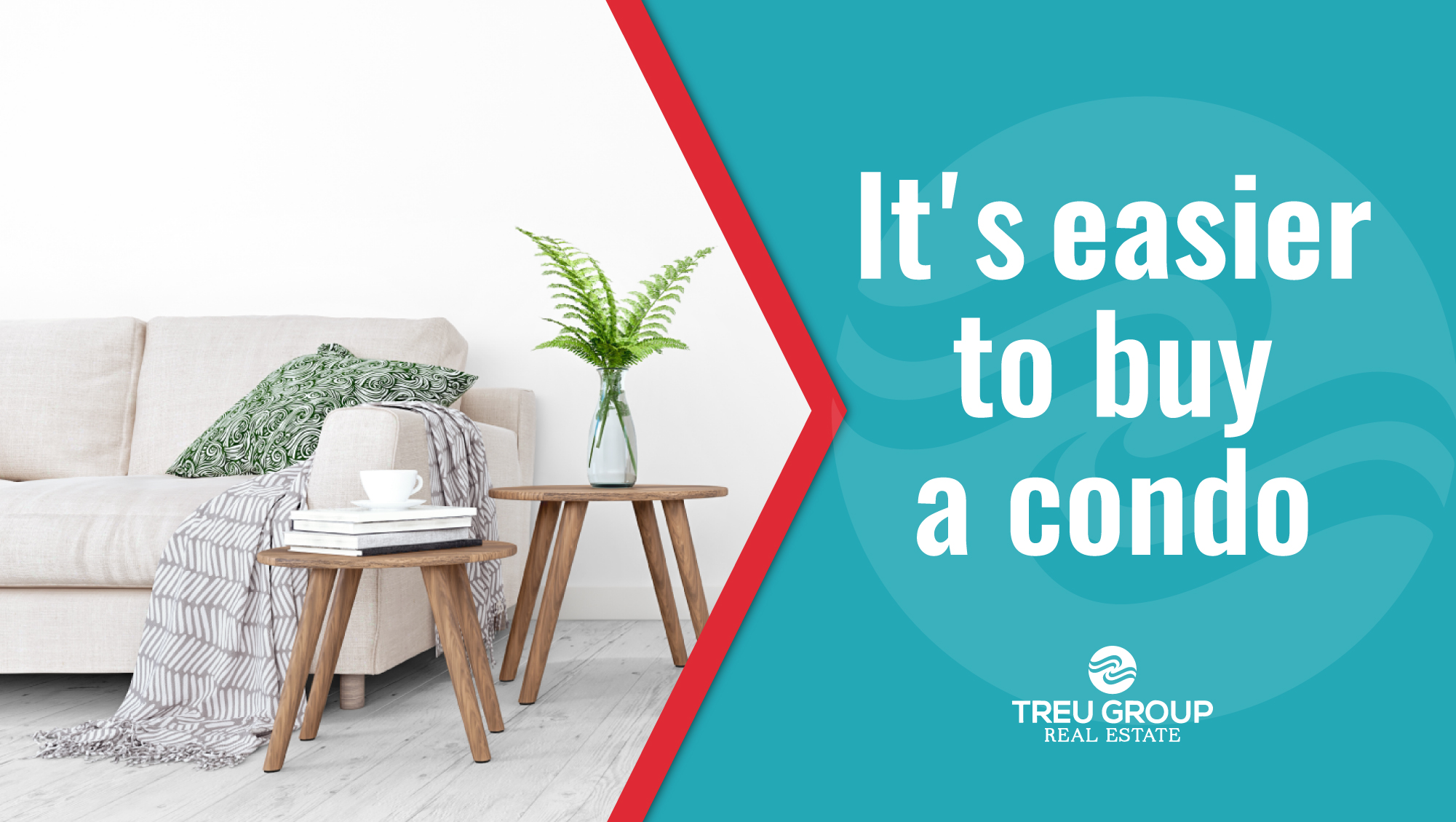 FHA Rules Allow for Condos Too.
To listen to the show, click here.
There was exciting news for both condo owners and potential buyers of a condo in October. FHA loans can now be a financing options for many condos in Florida. This should be helpful for some of the challenges with our condo market. Having another option to finance condos in Florida will allow more buyers to purchase.
Many people don't really understand it yet and over time it will be harder to be able to buy in certain popular condos with FHA financing because there are rules that go along with the condo qualifying. The early adopters will benefit with more options of which condo to purchase.
Who Benefits from FHA Financing
FHA offers more flexibility for those that want to buy and have a lower credit score, have higher debt, have a smaller downpayment or had a distressed sale in the past. These are all reasons to look at FHA, and now a buyer can use it with townhomes, villas or single family homes, but now condos too.
Condos are often the best affordable option for people. It does open up a lot of people that were told no before. It is worth revisiting and talking to the lender again and saying, does this help me?
Steps to Buy a Property
You need to have somebody who understands the new guidelines because they are confusing. Having someone who understands can help you, like lenders, and that's all part of the experience of the Treu Group. We have a team ready to help you put all of the steps easily together. Buying a home requires you have everything in place. You need a great inspector, you need a great loan officer, you need a great insurance agent and a real estate team to get you the results you desire. Having all those people who are trusted, who can give you not just answers but the right answers, who are right for your situation is key.
How this helps College Students
If you have a college student, this might offer more options to invest in real estate. Many parents want to buy a condo for their college students. It's easy. It's like a dorm except they can make money off of it. This offers even more opportunities for parents with college students with that low down being able to get the homestead exemption and so much more on affordability as well. One of the other considerations, even if this particular type of loan, people want to save some more money to put down or whatever the consideration is. Well the interest rates being where they are right now. It sounds like you want to take for granted and if you end up trying to guess that things will be different and better for you.
Advantages to Buying Now
This time next year there is no guarantee mortgage rates is likely higher from here it is. And the condo is a really interesting first option in Florida if you're looking to come down and try out Florida. So if you're a first time home buyer, it's a great option. If you're a first time investor, it can be a great option. And certainly, this is helpful for first time Florida residents. It's an amazing option because you don't have to maintain the exterior of the property. It's more like renting for many people. So it's a nice transition if you buy in the right condo. It's a great way to buy that first property that you're gonna live in, enjoy and then maybe rent that out and move to your next property. So there's a lot of ways that you can use this kind of tough to launch you into more wealth, more real estate equity, and a great start.
Why is it smart to invest in real estate? The combination of wage increases, which continues to pace 3% or better, and now the mortgage rates back down, potential price increases and tax increases all make the case that it is an ideal time to purchase. One of the things that we're watching is also that people are staying longer and it's one of the reasons why in some neighborhoods inventory is tight now. There are still amazing opportunities where buyers can still get really good deals and yet there are some areas where people buy and they just stay.
People are not moving around a lot. Prices continued to go up because there's more want to buy and they had the incomes to support it and they just want to be in that neighborhood. I believe that real estate is going to be one of the things that will help our economy. If we do have a a correction and those that really start to think of real estate as a strategy instead of just a place to live, I think they're going to benefit longterm.
Why Florida, Why Now
We are beginning to see a greater influx of people from high tech States as part of the tax consideration because last year it was the digesting of it, getting their lives together to relocate. We saw with the latest census data, incredible numbers. 63% of people are moving from Connecticut to Florida over the same time last year and Florida drew from literally every single state in the country. Even over 3000 people from Hawaii. Our prices are still affordable. When we live here we feel like our prices have gotten out of control and yet when you compare them to other resort like communities, it's a totally different reality.
We are two hours from the Florida keys. We have more golf communities and golf courses than anywhere else. We have beautiful beaches, we have nature. You can go and birdwatch and you can get on a paddleboard and go and see all kinds of amenities and all kinds of wonderful things. This is all normal for us and we start to think, this is truly a paradise. Now, there are cheaper places, but they're not where we live, not in the lifestyle that we have. And we are so blessed. And then the other thing and peoples' note Northeast can appreciate this. We have one of the lowest commute times to work.
Spending more of your life enjoying your life instead off on a train, in a car commuting to work. And it's just an amazing lifestyle, which makes you happier. It makes you a better employees, And to your point, when we were doing some research, taking a look at the census data and also saying 221,000 relocations from the U S in addition to everyone, the 50 States that we net gain people from, you might be able to make the case that Ford in particular in South Florida, most especially is the most desirable place in the world to be right now. It's the best value for sure. And we have the best lifestyle for the most reasonable price. And it literally, if you name something you want in your area where you're gonna live, we'd have it.
There's not one thing we can think of that we don't have down here. We have culture, we have recreation. People are everywhere enjoying exercising. We're healthier down here. It is a great lifestyle. And I agree that many of the Northeast people are coming here and yet it's not where everybody thinks that they're coming from. And so our marketing really targeting, obviously we're having people from New York come, Connecticut, Massachusetts, They are coming like crazily because they want what we have to offer. The taxes are better too. Even 1400 from Alaska.