Managing Credit and Credit Scores Successfully
This is the Treu Real Estate 911 Podcast with Lisa Treu. Lisa will share up to date real estate information with you that you need to know.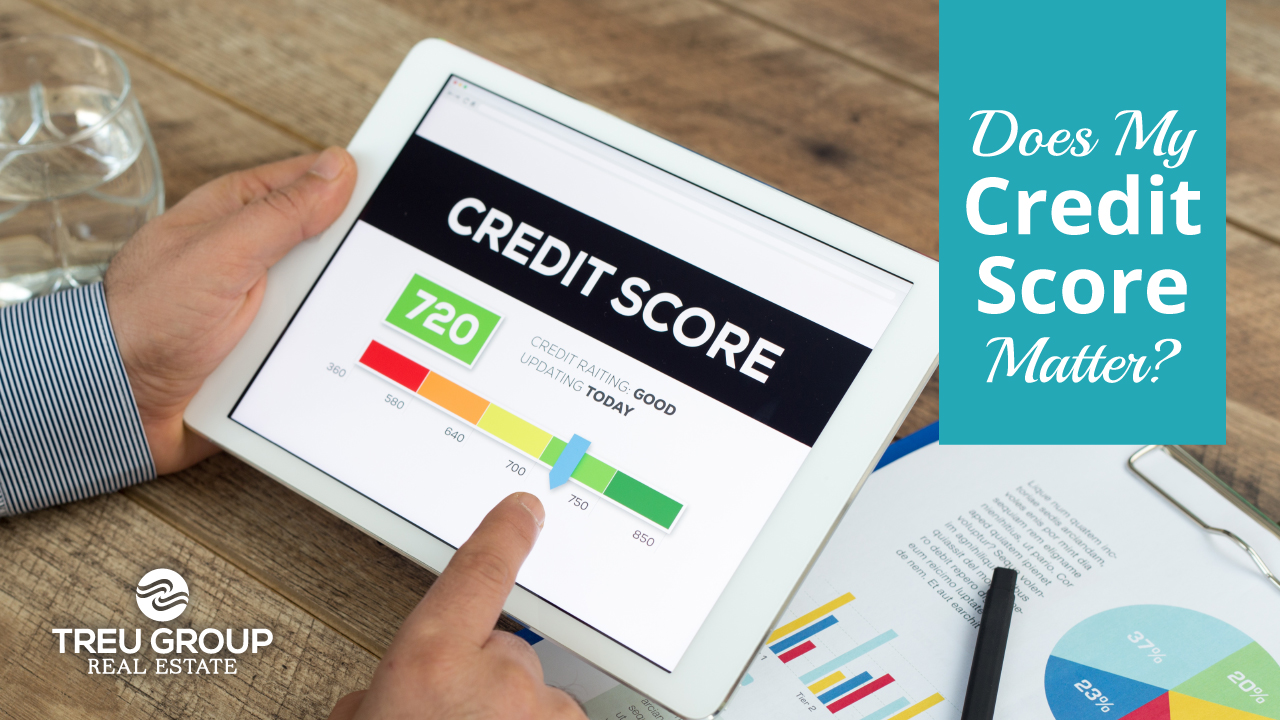 To listen to the show, click here.
Brian Mudd:
This is the Treu Real Estate 911 podcast with Lisa Treu. Lisa will share up-to-date real estate with you that you need to know. Welcome to Treu Real Estate 911. It is Brian Mudd with of course your local real estate pro Lisa Treu and each and every opportunity we have, we want to provide you with the best information available so you can make informed decisions in local real estate and that includes every part of the process which obviously could be not only obtaining the best mortgage possible, the best terms possible, and a big part of that, your credit score. Managing that effectively can have a huge impact. I mean tens of thousands of dollars worth of difference, let alone the ability to even obtain the mortgage that you're looking for to make the purchase that you're interested in and before we get going today, I want to remind you that if you're not already there, go to treurealestate911.com. It is the best local resource you're going to find. That's treurealestate911.com. Buying, selling, if you just have questions, the Treus always ready to help ya. Call 561-972-8326. That's 561-972-8326.

Lisa, before we get going with our discussion today about managing our credit and credit scores, what is the overview for the local real estate market as we're heading into the meat of fall right now?
Lisa Treu:
The September numbers were not necessarily what I wanted to see especially in the luxury market. We have inventory that took a huge jump from August. We went from 14 months of inventory to over 20.
Brian Mudd:
Wow.
Lisa Treu:
And so, we're watching the market very carefully. The other thing that we had is that we saw the international buyer still buying in Florida and primarily in South Florida, West Palm, Fort Lauderdale, Miami, 54 percent of all the purchases happened in those three counties. And yet, the international buyer business is down year over year too and partly because our prices have gotten higher, there was a shortage of inventory, and then, you know, unrest in the world and, you know, what things cost not just in our price tags but in, obviously, conversions of their money. It's definitely something we're watching very carefully as what's going on in the market.
Brian Mudd:
As we're getting ready to discuss mortgages, credit scores, any rate sensitivity that we're seeing come into the market given that mortgage rates are on the rise now 30-year fixed for 5 percent?
Lisa Treu:
You know, a lot of it's mental. So I've had a conversation with our lender about this, okay, really how many people are being impacted from a qualification standpoint and the answer is almost no one. Everyone can still afford to buy but it's just this mental threshold. He said when you went from 4.99 to 5, everybody kind of had to get used to that 5 again and the news out there is that we're not done. We're going to see rates continue. You know, hopefully, our economy continues and yeah, it is going to impact the affordability of our real estate because prices keep going up and now interest rates are going up.
Brian Mudd:
You know it's interesting, we've had a different version of this similar conversation for a decade now and early on, it was the discussion about hey, take a look at these rates. Isn't it incredible and then, after a little while when we became accustomed to super record-low mortgage rates, it was a reminder that hey, this isn't something you want to take for granted because in a normal, a normal, healthy economy a 30-year fixed-rate mortgage with decent credit is over 8 percent and somewhere along the way, I think some folks probably did take that for granted.

Then, of course, you have a whole generation of young adults that never knew differently. They never knew mortgage rates that were 8 to 10 percent, for example. So this is that new reality and, of course, the more effectively you can manage your credit, the better the terms you can get from any of those mortgages and joining us from National Credit Care is Anthony Iacobucci. Anthony, appreciate you taking the time with us today.
Anthony Iacobucci:
Thank you so much for the invitation everyone.
Brian Mudd:
You bet. Now Anthony, as we're getting ready to discuss credit scores and managing our credit, what are some of the trends you're seeing in terms of credit quality. I saw something recently where perhaps the average credit score is trending positively and maybe even some record averages across the country. But at the same time, we are seeing these higher interest rates so from your perspective, where are we in terms of managing our credit and obtaining better terms?
Anthony Iacobucci:
Well, there's actually an absolute trend going upward which is fantastic to see but a lot of folks are getting some of the bumps in the road for the home buying process and really understanding the impact of the credit score. Now really in the heart of the recession or prior to it and immediately after it, there was a lot of derogatory accounts that were hitting folkes credit scores that were adversely affecting the score. I mean, late payment history, collection accounts, really due to the fact that people have fallen behind and couldn't be able to keep their heads above water.

Now that we've rebounded a little bit and come back to a little bit more of a healthier threshold within the marketplace, people's scores are starting to rebound which is great because it is tremendously impactful to have good credit at this juncture as you kind of alluded to a little bit earlier ago. Rates are going to be settling into the fives and pushing the sixes so it's actually kind of funny speaking with my parents that are in their mid-70s and they tell stories about how they are the first ones on the block to refinance under 10 percent. The younger generations are definitely a little leery about these rates that are not in the high threes or low fours so it's vitally important nowadays to have pristine credit because you're really going to be paying for it a little bit more now with the rates approaching to where they are going to be settling into in 2019 and 2020.
Brian Mudd:
So let's talk about that Anthony: the difference right now between acceptable credit. I guess first, what is a credit score that is going to get you at least the minimum favorable terms and then what's the difference between having fair credit and having excellent credit on something like a mortgage?
Anthony Iacobucci:
Sure. Well we at National Credit Care deem fair credit, is actually really anything north of 680 which sounds extremely high in regards to a credit score and only being deemed fair. Excellent credit, in our opinion, in regards to all the facts that financing and borrowing money is really anything north of 760. That's where you're going to be getting your best rates, the best terms, the larger lines of credit, a jumbo financing, luxury financing is oftentimes favorable terms above 760. It's interesting though, however, banks have been getting a little bit more aggressive in how they can offer as low as 580 credit scores, which is extremely poor credit but it actually is financeable for some products, i.e. transaction, down payment assistance, bond program stuff, but again you're going to be paying substantially in regards to those scores about.
Brian Mudd:
You know, when I was taking a look recently, it might have been just a short-term abberation as we're seeing rates adjust right now but I've actually seen some jumbo mortgages that had lower mortgage rates for like credit than even some conforming loans. What are you seeing on your end in terms of the mortgages that most buyers are interested in right now?
Lisa Treu:
Well we're seeing both the luxury interest as well and partly because people are viewing that that is the opportunity of the market and yet, we're also seeing kind of the opposite end where people that have had life happen to them, many times things like divorces or illnesses, that have negatively impacted their credit but they have assets. They have money. There are programs and honestly, they're a challenge and there's a lot of brain damage and it's their rules, their money, and their rules change all the time. But there are options out there for people that have those situations and that's great. However, as Anthony mentioned, they're higher rates, substantial down payments. I mean, I'm seeing people putting 50 percent down.
Brian Mudd:
Wow.
Lisa Treu:
And so, if you can go ahead and improve your credit, then it makes sense and it's not just buying a home. Credit really impacts everything. It impacts so many of our financial loans, credit cards, insurances. I mean it really impacts everything in our life and just like saving, a great credit score starts early and it's something that if you have kids in high school going into college, those conversations about proper use of credit is really important because they need to know that this isn't just something that okay, I'm going to have a lot of fun in college and wrack up all this debt and not pay bills on time and all that. It stays with them for a long time and so it's really important to have those conversations and those education moments with children, grandchildren about protecting the credit score from the beginning.
Brian Mudd:
It's such an important point you make and especially younger people too. It seems like many, especially millennials, have been maybe a little bit more conservative, at least this side of student loan debt, in that hey, I don't want to wrack up all this debt but then you end up in a situation where many have engaged in what is credit avoidance and don't realize that hey, if I avoid establishing credit, that is bad credit. Anthony, I wanted to ask you about that. Demographically, is that a challenge to where we have a lot of younger adults that are ready to make some of these life decisions, these family formation decisions, that haven't really done a good job of establishing credit?
Anthony Iacobucci:
Yeah. It's a very interesting point. A lot of the millennials now are taking a big step to avoid credit establishment. The Dave Ramsey road of being a cash borrower was definitely a heavy, heavy methodology post-recession where it affected a lot of adults and it's interesting now to see some of the younger generations that are avoiding credit cards, that are avoiding car loans, and things of that nature. Quite frankly, you need to establish credit at an early age to build a nice length of history and have a nice payment history to be able to get the optimal rates and higher lines of credit.

The interesting part of the algorithm which is approved by Fannie and Freddie for specific mortgage lending, is that you don't need to get bent out of shape with high lines of credit cards and use them all the time. Doing simple things like establishing a small $300 credit card and using it once a month and making a payment on it once a month is really going to help start building your credit history.

It's interesting as well that I'm talking to a lot of lenders now in South Florida that are actually inviting me to speak at high schools. Some of these high schools are now.
Brian Mudd:
That's great
Anthony Iacobucci:
Talking to kids how to balance checkbooks which is archaic in regards to the true financing behind some of the things that are going on in the real world with mortgages and student loans and that kind of stuff and the importance of having good credit scores so there definitely needs to be a movement towards educating some of our millennials in regards to it's not a big deal to carry debt and managing debt and being a responsible individual but you have to take it on. You can't just turn the other way and walk around with cash in your pocket.
Brian Mudd:
Well I know you're exactly right and there are some things you can do. I mean, Ashley and I weren't able to have kids. We have the furry variety. But I remember something my dad did with me when I was younger. I did end up working, investing, had money to buy my first car. He said don't buy it. Finance it. Then pay it off after six months and so that was something I did and engaged in some of those habits.

To your point Anthony and Lisa, you know, there are little things you like that you can do that make a tremendous difference down the line in terms of beginning to establish. So while we're talking to Anthony, we're speaking to Anthony Iacobucci from National Credit Care about managing credit scores and more effective credit scores. One of the other things I will hear from people, oh, you know if I'm down in the dumps with my credit, you know, I'm down. It's going to take me forever and I'll never fix it. A lot of people have misconceptions about how long it can take to establish decent credit or get back on track. What are some of the guidelines? What are some of the timelines there?
Anthony Iacobucci:
You know, quite frankly, it's easy to jump back on track relatively quickly in establishing positive credit. After about 90 days of using an active credit card and there are some avenues that we see our clients held down, maybe getting something like a secured credit card, which is similar to a debit card and let's you put the money down. So if you aren't comfortable with the exposure of an unsecured credit card with the lines of credit, 500, 5,000, 25,000, you can get something called like a secured credit card that has a $300 limit. You put the money down. You pay a small fee and it starts building that revolving debt portion of your credit score which is about 40 percent.
Brian Mudd:
Now Lisa, something that you've done for many years, work with people through a process and a lot of times people will make the mistake of thinking oh, you know, I can only call the Treus if I'm ready to do something with the real estate. You're willing to take a look at where someone is looking towards making a decision, helping them understand the view of the possible, and even get on track with things like this.
Lisa Treu:
Our goal is to bring great information and strategy behind everyone's goals because the strategy really does matter and you know, the worst thing to do is be ready to buy a home and then walk in and get with our lender and find out oops. I've got some work to do so let's talk about your plan, your goals, and put the strategy together and that most likely means meeting with our lender, looking to see where somebody is in their credit world. Are they in that, you know, fair, that good, great/exceptional credit or do they have some work to do and there's nothing to be embarrassed about. Many people just don't know and it's okay so let's get you knowledge so you can put the plan in place.

Then when you're actually ready to go to contract, you're ready. You don't have any surprises. You know, I'm not a person who loves, I love surprises when it comes to gifts but I don't love surprises when it comes to
Brian Mudd:
Credit?
Lisa Treu:
Credit or buying a house or anything that is like that. I want to know okay, what do I need to do? How much money do I need to have? You know, I know you shared your story Brian where you were on your way to closing
Brian Mudd:
Oh yeah.
Lisa Treu:
And someone said surprise. Bring me more money. Nobody likes those kinds of surprises right?
Brian Mudd:
Yeah.
Lisa Treu:
So let's put the strategy together and I've got the team together that can help you with whatever you need to do to get ready to go ahead and be a new homeowner.
Brian Mudd:
And that story, by the way, for me was pre-Treu Group. That was the last home I purchased prior to being with the Treu Group and yeah, that was a nightmare. Literally on the way to closing when the lender said hey, we made a mistake and you're going to need to bring a substantial amount of additional money to closing and like okay. Well that's just wonderful so you do want to avoid those types of mistakes because well, they can happen and being with the right people, having the best information does make a difference.

Anthony, we're talking about maximizing credit scores and, you know, not leaving things to chance. We have a lot of tools out there, some of which are free. You'll have the Credit Karmas and the emulators. What is your thought process on some of the emulators versus actual credit scores?
Anthony Iacobucci:
Sure. I think that a lot of the tools at our fingertips now are actually fantastic. A lot of various sites like Credit Karma, though, is not an accurate credit scoring model. They can kind of tweak around with paying down debt utilization, transferring accounts, doing balance transfers, fund allocations, things like that when the simple paying down of debt oftentimes increases your credit score. There's a lot of lenders. Majority will have these specific analyzers that can be quick fix for a lot of your clients or folks that are suffering from moderate to poor credit by simply just paying down some of the balances where there's another component in which, I believe that a professional, like our group at NCC, would come into play when there's a lingering derogatory account. There being true obstacles in regards to keeping their credit score low and kind of stuck in the mud.
Brian Mudd:
When you're talking about actually repairing your credit, what is the difference in trying to figure it out on your own versus what you're able to do for somebody?
Anthony Iacobucci:
Sure. That's a really, really good question Brian. In regards to what we're doing for clients is really offering a professional touch. Working with the repositories directly, TransUnion, Equifax, some Experian, as well as managing and kind of fighting off some of those creditors that may be reaching out and harassing and poking and prying specifically during the mortgage-buying or mortgage-approval process.

You know, there's a difference between simply paying down credit cards and paying down debt relative to actually going about fixing your own credit. Is it something that a consumer can do on their own? Absolutely. We kind of, the analogy that we like to use is you may want a steak dinner. You can go to the grocery market and pick up a steak and cook it yourself or do you want to go down to a nice restaurant like Ruth Criss and ask them to make it for you? We don't have a magic wand at National Credit Care but we do have the expertise and the experience in working with the repositories to help sidestep some of the obstacles that do pop up.

Unfortunately, as Lisa alluded to earlier, a lot of these derogatory accounts rear their ugly head years and years after they have happened. Oftentimes the borrower is unaware of some of the negative accounts that have formulated onto their credit profile just due to time, maybe a bad, you know, kind of juncture in their life. They may have went through a divorce, accumulated some medical debt, maybe did some things when they were younger and then all of the sudden, five, ten years later, things are popping up well past the statute of limitations of collectable debt and collection reporting.
Brian Mudd:
Well, now I want good credit and a filet medium peppered please.
Lisa Treu:
So I have a question Anthony. What are some of the things that people assume will help their credit that actually can hurt their credit that they're doing?
Anthony Iacobucci:
I say I think one is that a lot of folks think that closing down all of their accounts is advantageous to the score. Oftentimes people think listen, I'm going to be debt free and I'm going to go into this process with no open accounts. I'm going to pay off my car early. I'm going to shut down my credit card and oftentimes people are staying down with no credit score whatsoever because they lose all of the payment history once they shut down all these positive accounts.

But I think the biggest egregious mistake that borrowers make is forcing down with a mortgage professional or a realty professional is that they go back and start paying on outstanding debt. When I mean outstanding debt, I mean collection accounts. When folks are going back and dealing with creditors and paying on open collections that are out there.
Brian Mudd:
Anthony, you know that's a very instructive point that you're talking about. When we have lines of credit that maybe we have paid off, you mentioned the Ramsey model, I think he offers a lot of good advice. One thing I've always disagreed with him on is cutting up and closing out your credit accounts. Would you recommend leaving open those accounts and just not using them if you're inclined not to?
Anthony Iacobucci:
Well, unfortunately if you don't use the account, it's like the same thing as not having it open. The activity must be congruent month after month but the great thing is that it doesn't pick up how much monetary exposure that you have or how many times you use the card or if you max out or not. Simply by using a credit card once month, filling a tank of gas, if you don't feel comfortable carrying it, put it in your nightstand. Set a reminder for yourself and use it next month. Hook it up to a Netflix account.
Brian Mudd:
There you go.
Anthony Iacobucci:
Hook it up to your Apple ID. Hook it up to Spotify or something where you know that it's going to be hitting your card at least once a month and setting up your checking or savings account to pull out that balance and leave a little bit of it on month after month is going to be just fine.
Brian Mudd:
That's great information, really terrific information and again, Anthony Iacobucci, National Credit Care, Lisa, if folks want more information, you're able to work with them, help them get set up with Anthony as well right?
Lisa Treu:
Absolutely. Just give us a call and we're going to put, once again, the strategy to get you what you want in the time you want and I've got the great team. I'm got somebody that can help with credit, somebody that can help with the mortgage, and let's make this happen.
Brian Mudd:
And again, if you're not already there, go to treurealestate911.com. That's treurealestate911.com. You'll see why as soon as you get there. The best local resource you'll find for real estate and the Treus always ready to help ya. Call 561-972-8326. That's 561-972-8326. I'm Brian Mudd. For Lisa Treu and Anthony Iacobucci from National Credit Care, our guests this week, we'll see you next time.