Questions To Ask When Choosing A Lender
First-time home buyers and even seasoned buyers should educate themselves on mortgage fees, interest rates, loan terms, and assistance programs before talking to potential mortgage lenders. Talking about every aspect of financial is overwhelming. But don't let those feelings make you forget that there are important questions to ask your mortgage lender. The information you gather will help you find the best home loan for you.
Always remember that the best way to stave off regret is to be informed. Before you commit to a lender, be sure to ask these questions: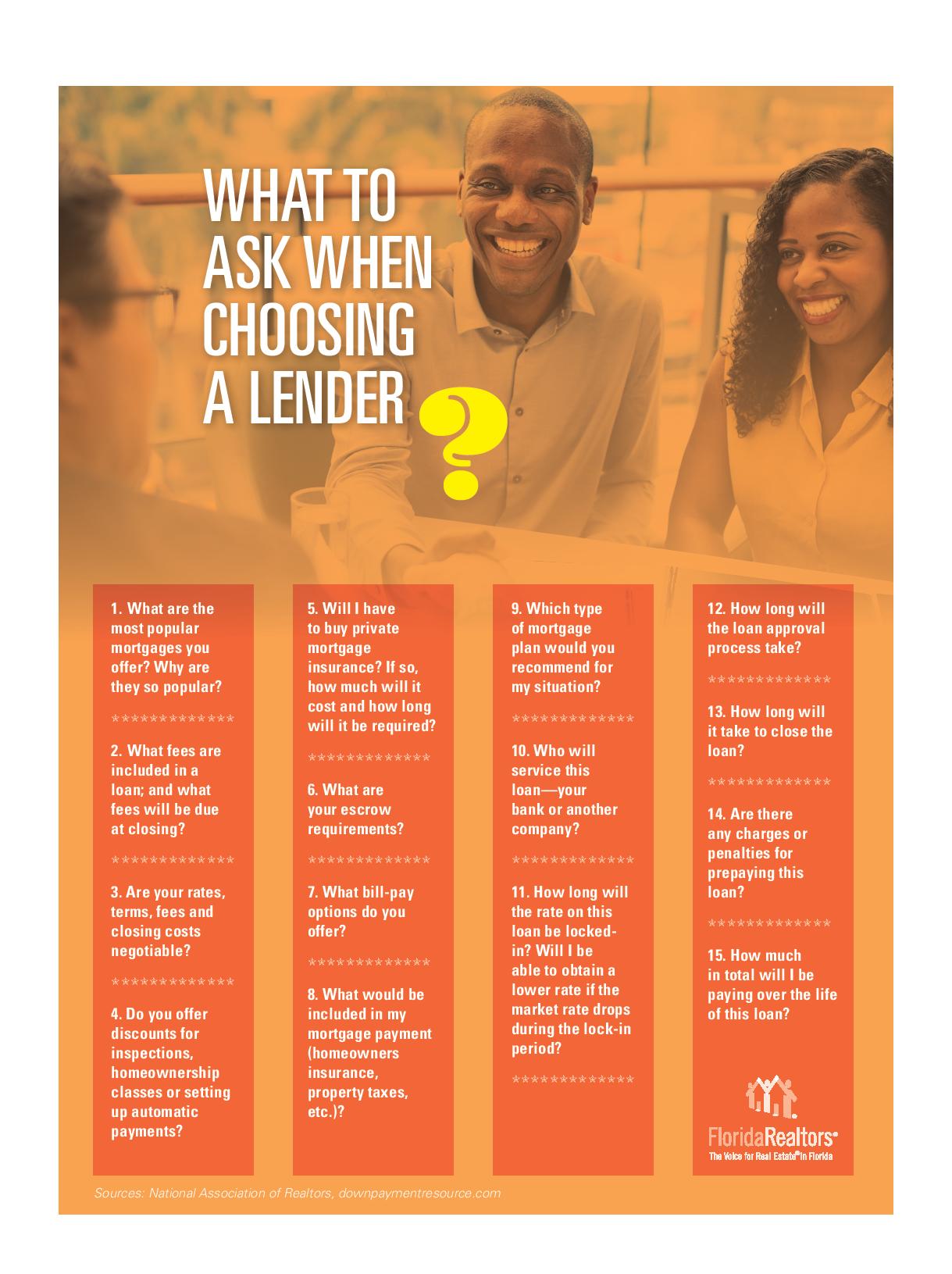 Whether buying a new home or refinancing an existing mortgage, establishing a relationship with your lender and asking them the right mortgage questions is key. To help you navigate this process and gain the valuable information you need, those questions should be asked to your lender. Doing so can be incredibly helpful in your decision-making process when it comes down to choosing a lender and a loan program.