Rent Versus Buy
Buying a home or renting one is among the biggest financial decisions that many of us can make. Buying a home can be more complicated than renting however it is not always substantually more expensive. By the time you need first, last and security many buyers can almost buy a home. There is so much more to the decision than the financial side. But we need to look at the big picture. When you buy a home, you're eligible for a predictable future and even your expenses since you can get a fixed interest rate and hometead exemption for taxes. Also, when you own a property, you're can put some "sweat equity" into a fixer-upper, allowing you to buy something more affordable, whose value you can increase with improvements you can actually do over time.
So, why pay rent when you could actually build equity in your own property?
Find out below the estimated rental cost and the sample mortgage payment for your information.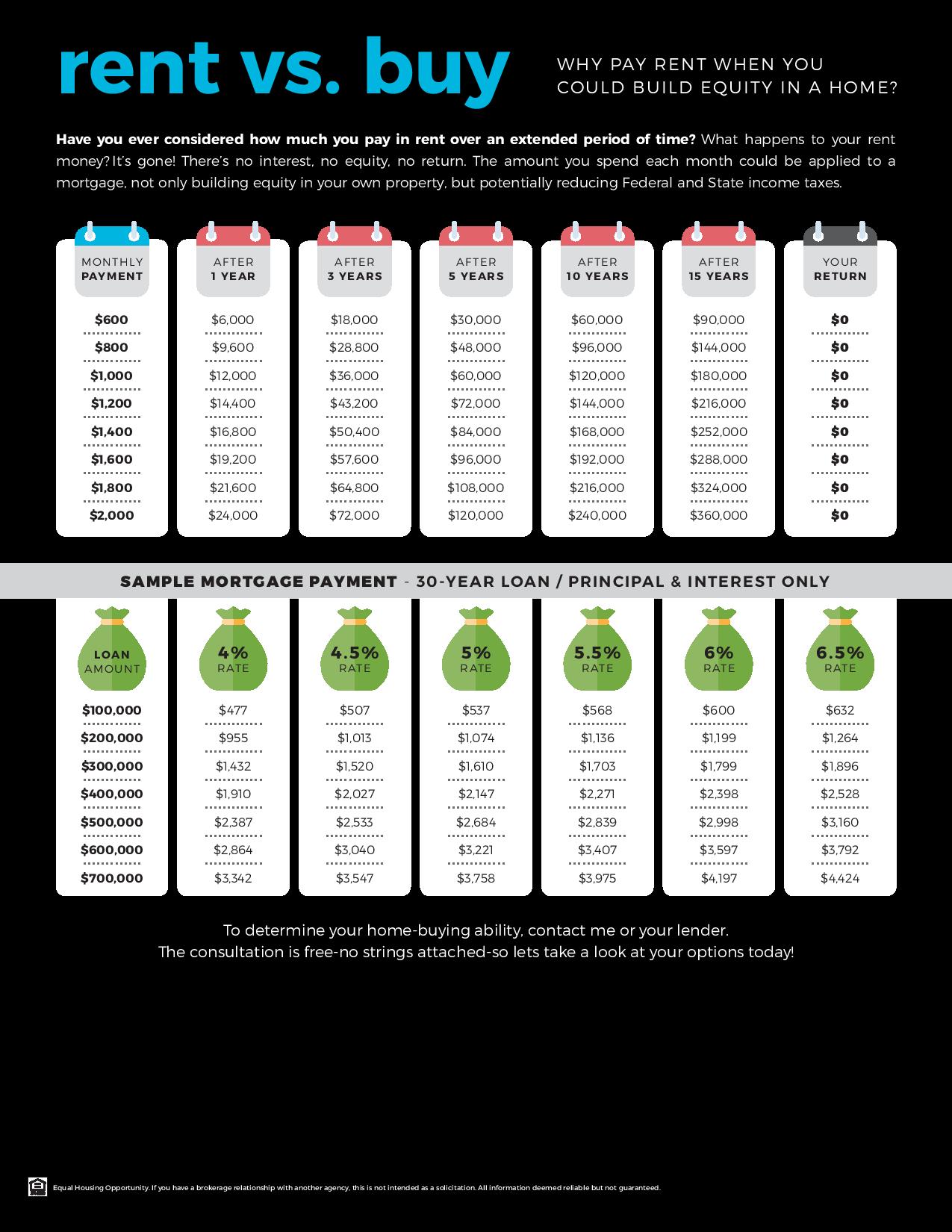 Determining whether and when to purchase a home is a personal choice that demands careful consideration. It's time to evaluate the costs, benefits, and drawbacks of owning versus renting your home.
Are you ready to start the process? Schedule a time to meet.