Why Florida, Why Now?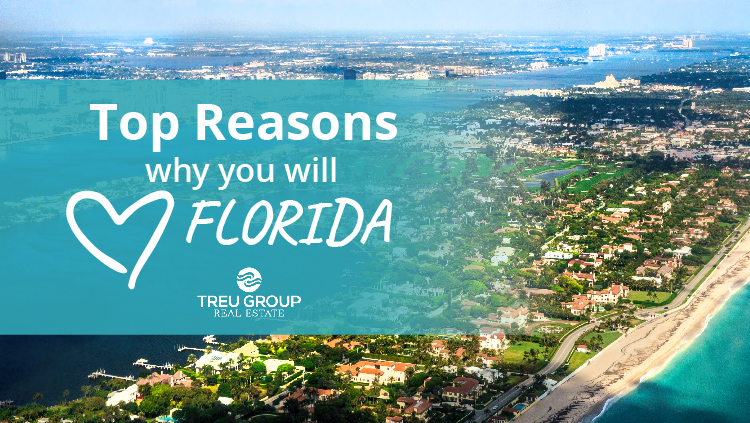 Many people have been considering making Florida home someday. This is the year that an idea starts to become reality for many people. Activity and interest in finding a home in Florida have increased with residents in New York, New Jersey, Connecticut and Massachusetts the past few months.
Why now? What has changed?
Florida has always been attractive for a lot of reasons however with the record cold and changes to the tax laws it makes sense for the move to happen sooner than later. 4 Nor'easters in one year were too much for many people.
What about the economics? The new tax changes have made high state income tax areas and high property taxes less attractive. So what does that mean? That means that states like New York, New Jersey, Connecticut, and Massachusetts are very expensive. A New Yorker earning $1,000,000 could owe thousands more to the IRS. Wow.
In Florida we don't have a state income tax, retirement tax is not taxed and there is no inheritance tax.
Reasons to Fall in Love with Palm Beach County
Florida is about an amazing lifestyle of entertainment, recreation, and gorgeous weather.
If you love Golf, you will love Palm Beach County. There are 160 different golf courses ranging from private, semi-private and public courses.
There is something for everyone when it comes to enjoying the water. A day on the water is popular for those seeking sun and relaxation. You will love ocean deep sea fishing, cruising along the Intracoastal, anchored off of peanut island, a day on the lake, or kayaking to enjoy nature.
Real Estate prices are more affordable in Florida than in the northeast. Many new residents of Palm Beach enjoy a larger home for the same money or reduce their expenses and put the money in the bank.
Are you ready to make Palm Beach your new home? We are here to help you make Palm Beach your new home.