Charities
Treu Group Real Estate is committed to supporting local and world wide charities as a part of our core values. Here are a few of the charities that we believe in their purpose and mission.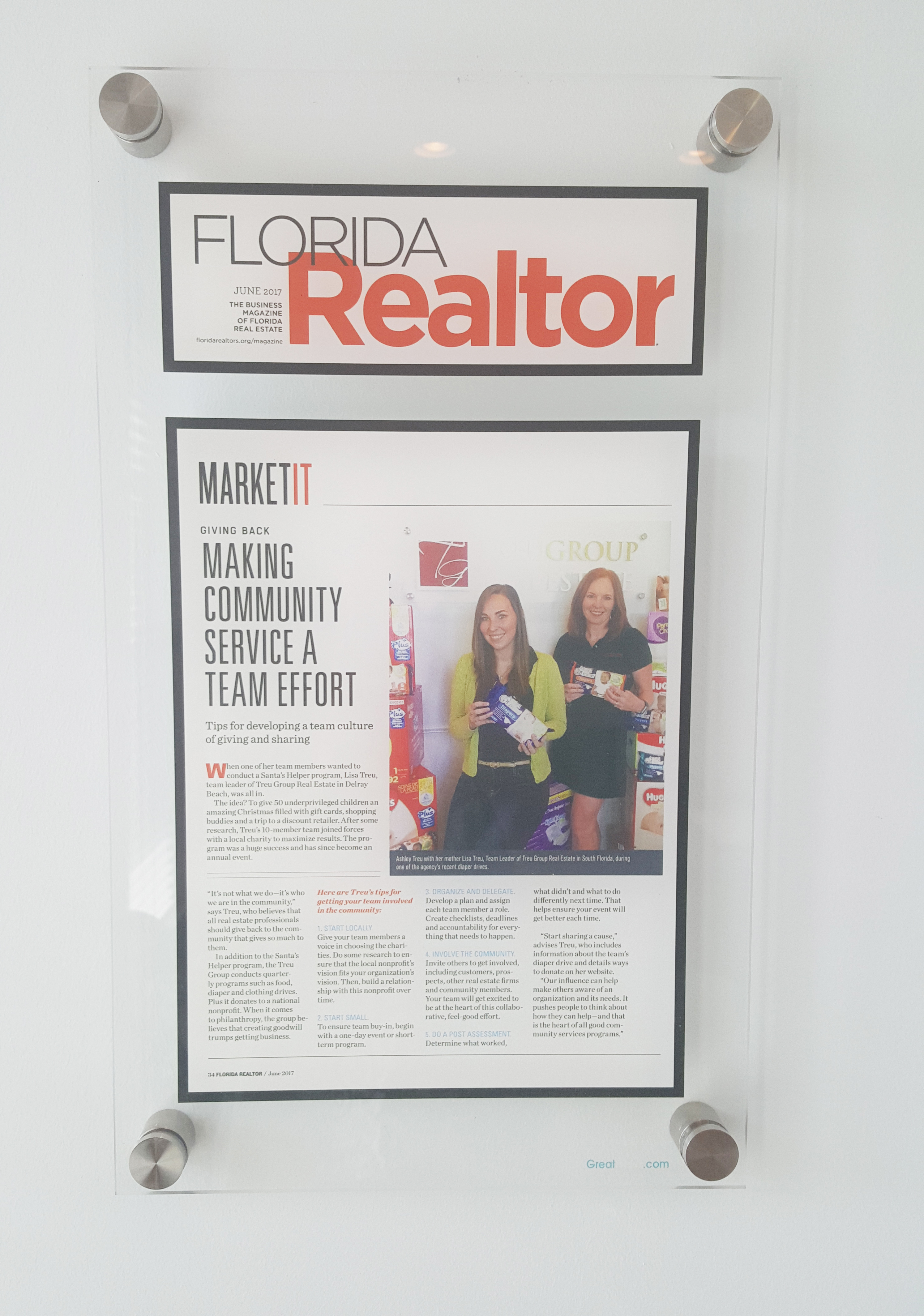 Charities in Palm Beach County
Living in Palm Beach County, many forget that there are those that need help. Treu Group Real Estate is grateful for all of the organizations that are here to help.
Oasis Compassion Agency - Oasis is the ideal name for this organization as it is the peaceful place that helps those that are looking to make their life better. They have a food pantry, thrift store, career placement, women's center and so much more.
Wheels From The Heart - This organization assists single mothers and their transportation needs as well as education.
Charities with World Wide Influence
A Human Project - A Human Project has a mission to create a community of empowered youth. They believe that ever is created for a purpose and that each child deserves to experience ultimate joy. See how you can help.