Do's And Don'ts Of Owning A Vacation Rental
Have you been on a vacation and have thought, "What if I bought a vacation house, too?" You may be wondering where to begin. Vacation rental properties are famous in places like Florida where tourists go for a fun vacation because of the beach and the lifestyle. Some home buyers, unlike traditional properties like single-family, townhomes, condos, have many questions and are not that familiar with how they can be able to maintain or manage the vacation home given the fact that they wouldn't always be there.
Today, we will start by listing the key things to consider when it comes to owning a vacation rental house. So, before you go ahead and start browsing and/or buying your dream vacation rental property, here are some Do's and Don'ts to help you get started.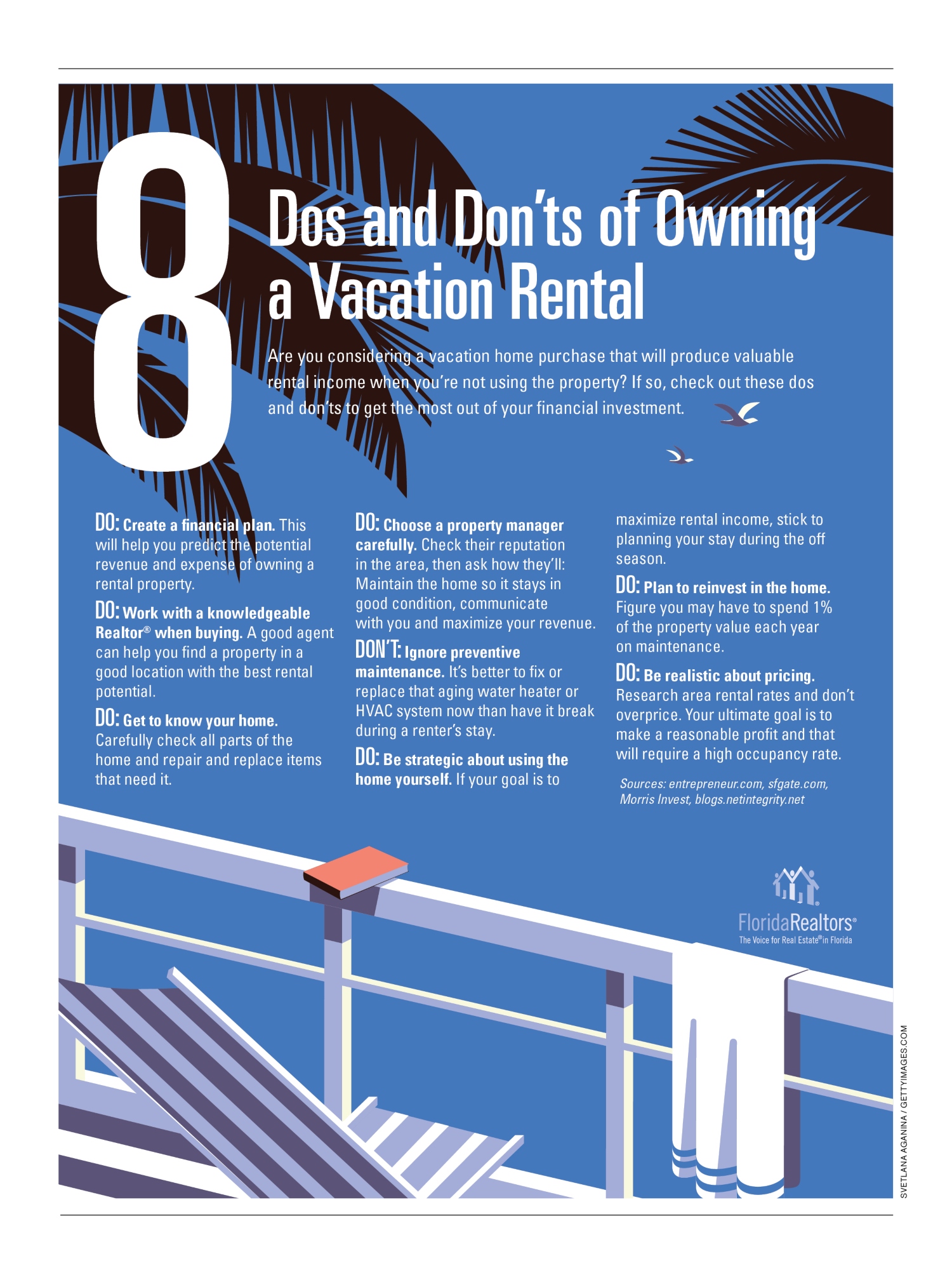 Vacation rental properties are fast-growing not only in the United States but also globally. Many travelers are no longer just checking in to fancy hotels and instead they are now turning to home-sharing services like the giant Airbnb, VRBO, or HomeAway. Many real estate investors are now purchasing properties to use as their second home/vacation home but the biggest advantage to buying a vacation rental property is the potential rental income you could make by renting out your investment property. Many real estate investors find this as a low-risk investment yet profitable property.