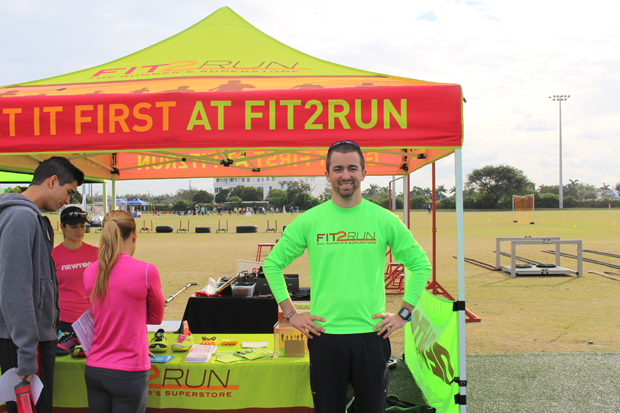 Boca Raton - Fit2Run
Have you been tirelessly searching for the perfect running shoe with no luck? After sitting down with our friend Kevin, the Store Manager from Fit2Run in Boca Raton, we just know they'll be able to fit you with the perfect shoe! Now, that seems like a pretty bold statement, however, with the help of their Videotaped Gait Analysis and an examination of your old running shoes to determine the wear pattern, your perfect shoe is within reach!
Once they take an up close and personal look of your foot and examine how you run, their knowledgeable staff will select a few different styles of shoes for you to test out on their indoor track or their treadmill. Buyer's remorse with running shoes will be a thing of the past; you'll feel as if these shoes were made special just for you. Stop into Fit 2 Run at the Town Center Mall in Boca and tell Kevin that The Treu Group says hi!
Fit2Run is located at:
Town Center at Boca Raton Mall
6000 Glades Road Suite 1350
Boca Raton, FL 33431
You can visit the Fit2Run Facebook page and website below
https://www.facebook.com/pages/Fit2Run-Boca-Raton-Town-Center/623512607671324