Home Shopping Checklist
Are you planning to buy a home? Buying a home will include showings where you will be touring the home for sale. More often than not, homeowners are having a hard time dealing with their needs and wants for their dream home. So what are you going to do? It is crucial to have a plan and stay organized when buying a home. Here's a home shopping checklist that you can print and fill out every time you tour a home that potentially can be yours.
Here are the things you need to consider when you are touring a home: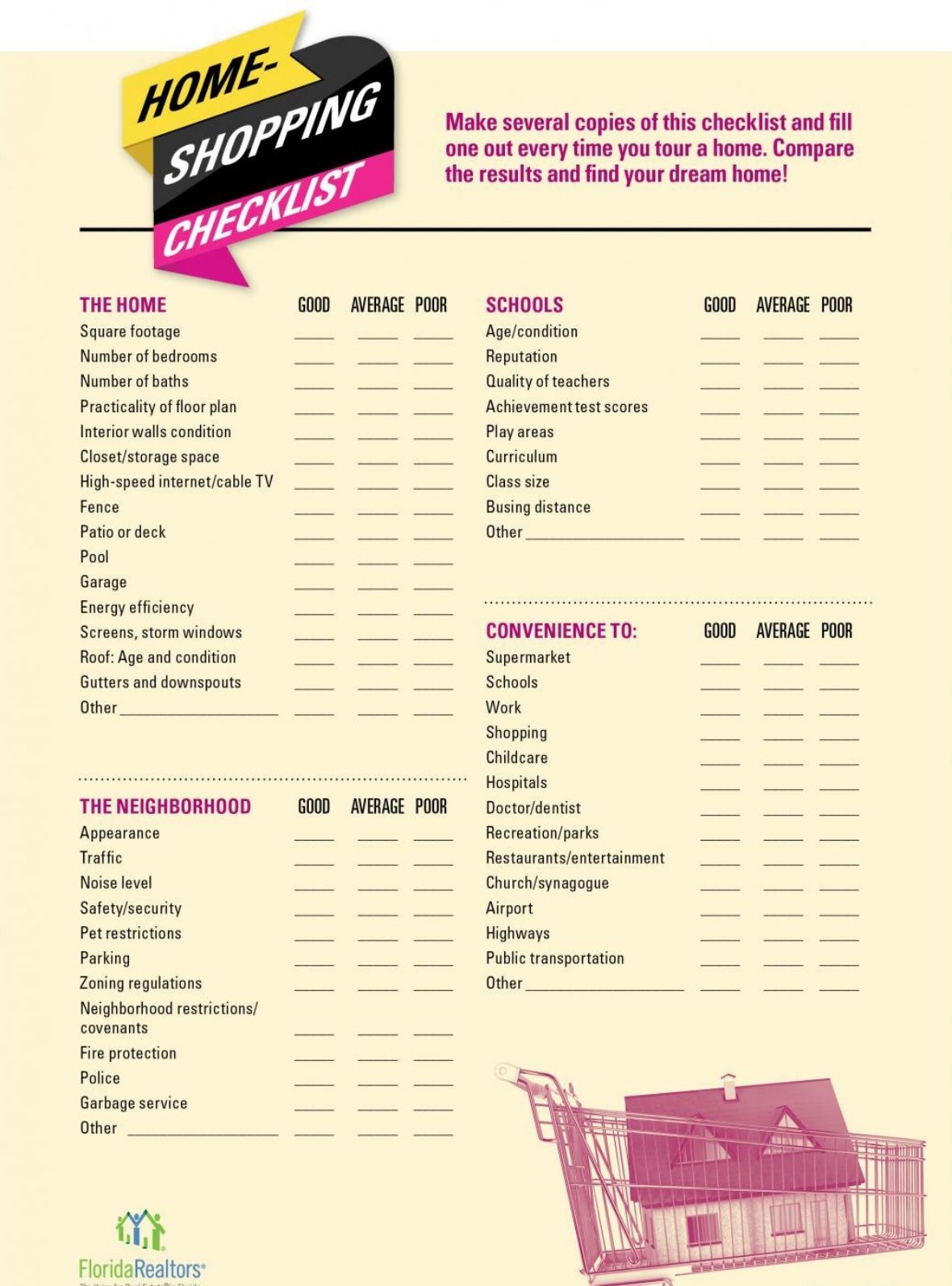 First, you need to determine what you want in a home. This includes how big you want the home to be, how many bedrooms, bathrooms, should there be a pool, a garage, etc. This also includes having a checklist of whether the community is right for you. This can include how safe the neighborhood is, pet restrictions (as some associations have restrictions for pets), how much the maintenance fee is and what it covers, amenities, and more.
One thing you should also consider is convenience. Having a home in a great location that is near to everything convenient such as schools, your workplace, supermarkets, shopping, entertainment, and other recreational activities are also great things to be mindful of when buying a home.
Aside from having a checklist, you also need an expert by your side. In Treu Group Real Estate, we believe that you deserve somebody looking out for you. Is that expensive? - No it's not. Most people don't know that it's actually the seller who pays the buyer's agent real estate commission in almost 100% of the cases. If you want to increase your success in buying a home in South Florida, Treu Group Real Estate can help you buy your dream home and help you win on multiple offers. Our team has rockstar negotiators, experts in dealing with the market and helping buyers find their dream homes in Palm Beach County.