How Does A Real Estate Deal Take Place?
Are you planning to sell your home or buy a home? In either case, understanding how a real estate deal takes place is important for both parties. If you are a first time home seller or first time home buyer, here's how the real estate deal takes place.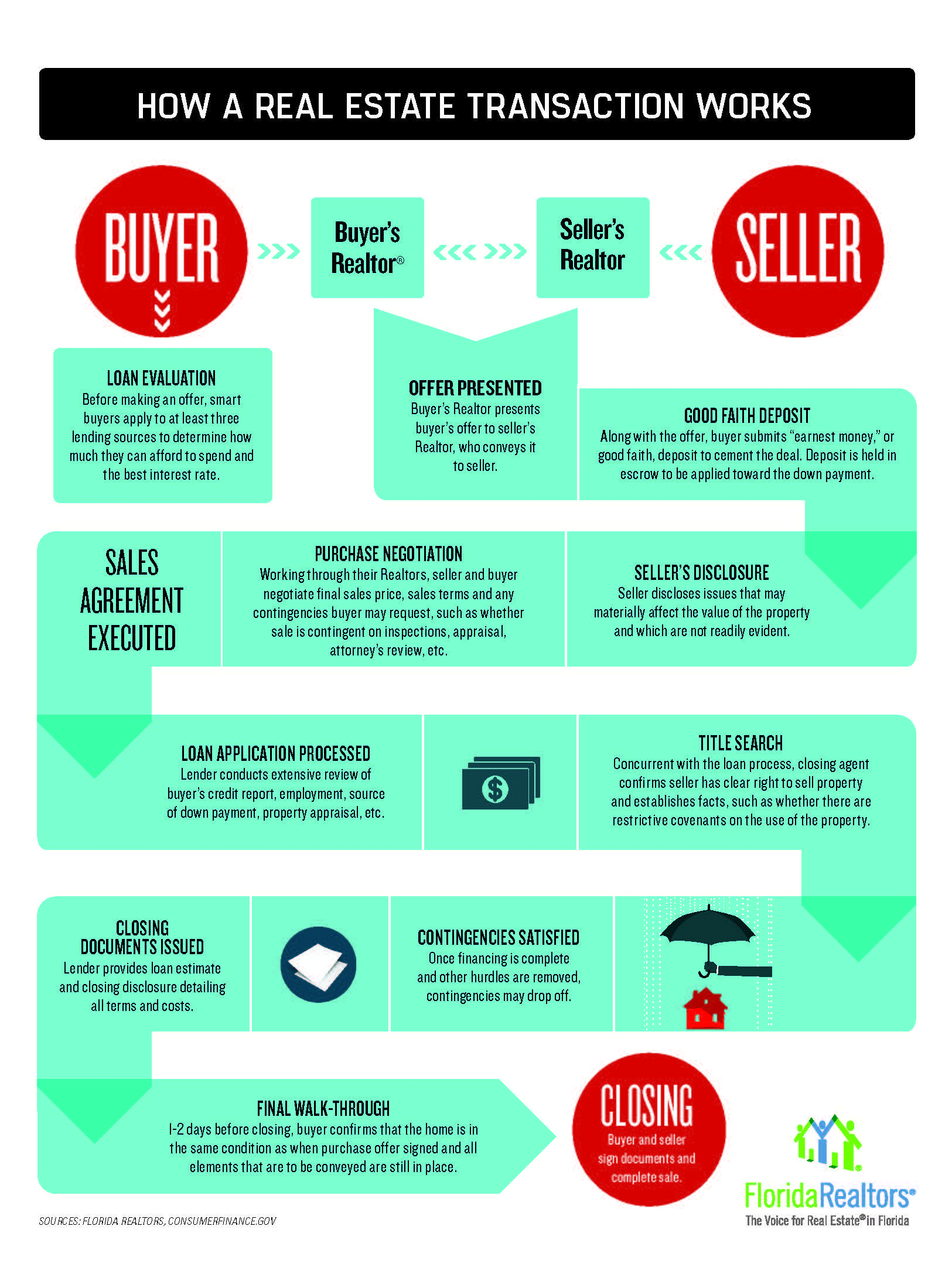 For Buyer Only:
Loan Appraisal - Smart buyers submit to at least three financing outlets before making offers to determine how well they can manage to spend and with the better interest rate.
For Buyer's Realtor and Seller's Realtor:
Offer Presented - The buyer's Realtor sends the buyer's bid to the seller's Realtor, who then passes it along to the seller.
For Seller:
Good faith deposit: To seal the deal, the buyer submits "earnest money" or a good faith deposit with the bid. The deposit is kept in escrow and will be used to cover the down payment.
Sellers Disclosure: Seller discloses concerns that may have a significant impact on the property's value that are not readily apparent.
Purchase Arrangements: Seller and buyer discuss final purchase price, sales agreement, and any considerations requested by the buyer, such as if the sale is dependent on inspections, appraisals, attorney's evaluation, and so on, with their Realtors.
Sales Agreement executed
Processed Loan Application: The lender examines the buyer's credit report, jobs, down payment source, property valuation, and other factors.
Title Search: During the mortgage process, the closing agent verifies that the purchaser has the legal right to sell the property and determines details such as if there are any restrictive covenants on the property's use.
Contingencies Satisfied: Contingencies can be eliminated until funding is completed and all obstacles have been overcome.
Closing Documents have been released: The lender gives you a mortgage calculation and a closing disclosure that includes all of the conditions and costs.
Final walk-through: 1-2 days prior to closing, the purchaser ensures that the property is in the same state as when the purchase agreement was executed, and that all factors to be expressed were also present.
Buying or selling? We're here to help! Treu Group Real Estate will link you with the best real estate agent for your needs. Of course, if you have any concerns or need assistance, we are here to assist you.
When you or someone you know is ready to purchase or sell, there is only one number to call: Treu Group Real Estate.