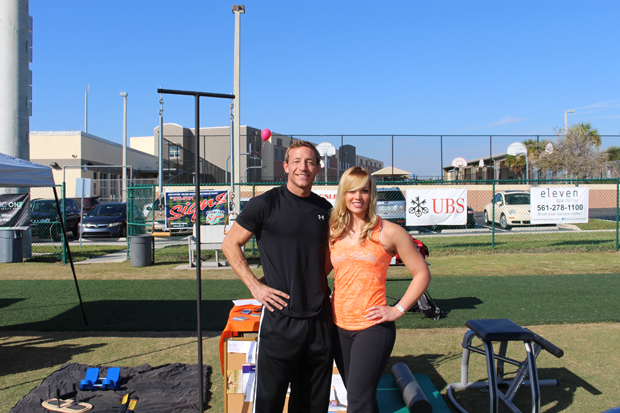 Delray Beach - Lents Pilates
Are you looking for a fun, new workout to test out? Have you been considering Pilates, but think the machines look a little intimidating? Well allow us to introduce to you, Lents Pilates, located in beautiful downtown Delray Beach! The incredible staff at Lents Pilates will help ease you into the wonderful world of Pilates!
They offer a great variety of classes. First, they offer private, as well as semi-private classes that will never have more than five students at a time. The four classes they offer are: Pilates Equipment, which uses different types of apparatuses and props depending on each student's fitness goals, Ropes/TRX, which is a no impact cardio class designed to sculpt long and lean muscles, Core Power that aims to strengthen and lengthen the core, and a Barre class.
Each class runs between 45 and 55 minutes; you'll be sure to work up a great sweat and and develop that strong and fit body you've been dreaming of. We had a great time chatting with some of the Lents Pilates staff at the Delray Beach Fit Day; we would love for you to stop in and take a class with them!
Lents Pilates is located at:
200 NE 2nd Ave Suite 104 Delray Beach, FL 33444
You can take a peek at the Lents Pilates website and Facebook page below!
https://www.facebook.com/lents.delray?fref=ts