Lion Country Safari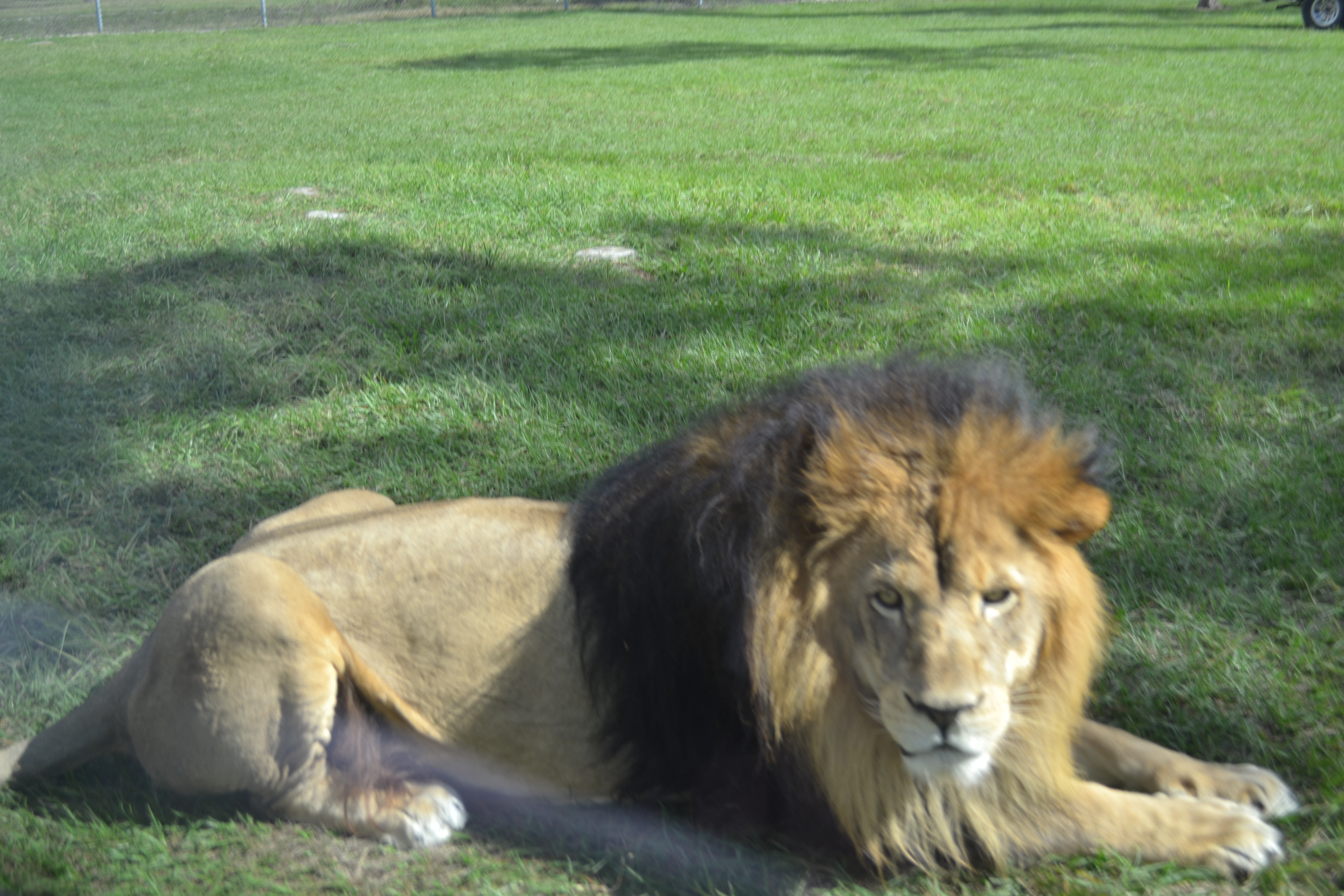 Founded in 1967, Lion Country Safari is a drive-through safari and amusement park located in Loxahatchee, Florida. With countless animal displays and encounters, animal feeding experiences, rides, a water spray ground, food, and shopping, the whole family is sure to have an unforgettable experience here.
Drive-through Park
A main attraction at Lion Country Safari is the outdoor drive-through preserve, which spans over 5 miles of paved roadway and is comprised of seven sections, each based off their real-life counterparts:
Las Pampas- Based off South American grasslands, features the Aldabra Tortoise, Brazilian Tapir, Florida Brown Pelican, Llama, Rhea
Ruaha National Park- Based off the Tanzanian park of the same name, features the Greater Kudu, Impala, Ostrich
Kalahari Bushveldt- Based off a plateau in southwest Africa, features the Nile Lechwe, Ostrich, Scimitar-Horned Oryx
Gir Forest- Based off a well-known park in India, features the Asiatic Water Buffalo, Nilgal, Blackbuck, Kulan
Gorongosa Reserve- Based off famous African wildlife area, features the African Lion
Serengeti Plains- Based off the east African wildlife area, features the Eland, Wildebeest, Waterbuck, Ankole Cattle
Hwange National Park- Based off the western Zimbabwe park, features the White Rhinoceros, Zebra, Hartebeest, Chimpanzee, White-Handed Gibbon, Giraffe, Nyala, Greater Kudu, Wildebeest
Visitors at the drive-through park can listen to a recorded narration on audiotape or CD as they slowly progress the path. Be advised that some animals, including giraffes, rhinoceroses, zebras, are allowed to roam freely on the pathway.
SafariWorld Amusement Park
At Lion Country Safari, vistiors can enjoy a theme park that features family-friendly animal feeding, rides, and attractions.
Visitors can feed parakeets, giraffes, birds, goats, and sheep. Feeding fees range from $1 to $2.50.
There are a variety of fun filled rides, including:
Camel Rides
Carousel
El Paso Train-a toddler train
Flying Elephant Ride
Ferris Wheel
Safari Plunge- water slide
Fun Slide- slide down with sacks
Paddle Boats- Lake Shannalee
Safari Queen- Tour of Lake Shannalee and its wildlife
SafariWorld attractions include:
Prehistoric Park- view life-sized statues of prehistoric animals, complimentary
Gem and Fossil Panning- search for gems and fossils. Mining bags start at $5.
Maze- test your skills in the hedge-lined maze, complimentary
Mini-Golf- 16-hole course, complimentary
Safari Splash- interactive water sprayground with 23 water options, complimentary
Enjoy lunch at the SafariWorld restaurant, grab something quick at Safari Snacks, and treat yourself and the kids to desert at Carvel.
There are multiple gift shops throughout SafariWorld to fulfill your shopping needs. Browse at Camera Hut, Outpost, Curio, Tshirt, Lion's Den, and Splash.
Special Events
Make your child's birthday a memorable one by having it at Lion Country Safari. The Safari Celebration Party Package is $325 for up to 10 guests and includes access to both parks, complimentary parking, a provided meal, unlimited drink refills, a complimentary t-shirt and toy, and much more.
On Halloween, there are special games, crafts, treats, a DJ, and a costume contest. Santa Claus visits every year on Christmas and brings wrapped gifts for the chimps. This is the only time of year when visitors can leave their vehicle while in the preserve.
For more information contact (561) 793-1084