Orlando
Popularly known as 'The City Beautiful' by many, Orlando is the most-visited city in Central Florida. Tracing its roots since 1885, this former 'sleepy city' has grown its population to over 2.8 million residents and at present, has become one of the successful cities in the United States becoming a global leader in today's generation. The city is made up of open land and tropical woods surrounded by lakes. Orlando's rich terrain landscape is suitable for orchards and of course, citrus crops. More than 100 neighborhoods make up the city of Orlando but there are also surrounding cities that get lumped into the Orlando Metropolitan Area.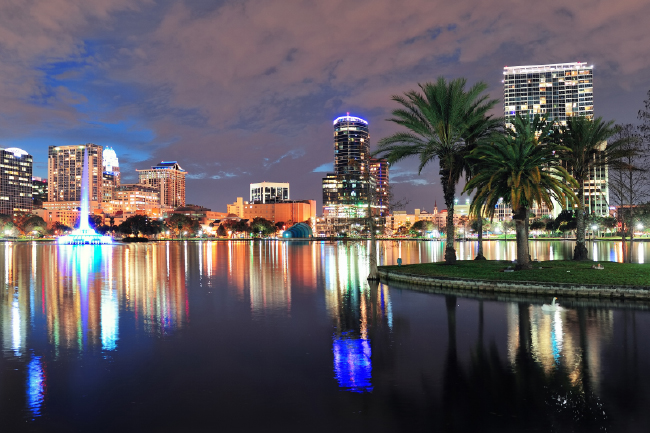 Orlando Real Estate
Downtown Orlando
Work or play, or even everywhere in between, Orlando tops everyone's list. Moving to downtown Orlando is a great place to live in as homes in communities boast a variety of amenities to suit every lifestyle. Great residences can be located near the resorts as well as condominiums and gated residences. Many have called Orlando home because it offers various destinations to choose from; fancy restaurants to dine in, cultural and art museums, spectacular live sporting and music events, and nature parks. Orlando may be a top travel destination, but it is an even better place to enjoy living life. Aside from being close proximity with Walt Disney World or Universal Studios, locals enjoy year-round smiles and some of Florida's pristine beaches that are 45 minutes away.
Outside Downtown Orlando
The neighborhood and surrounding areas in the city of Orlando has a variety of locations in which to live. Whether it be in rural areas, single-home areas or condominiums, they range from $150,000 to a million. As Florida's most popular city, Orlando is the center of culture and commerce. Orlando's industry has boomed since Disney arrived making the city a go-to destination for tourists and guests.
Orlando Amenities and Lifestyle
The city of Orlando has been a haven for service businesses, including famous and reputable institutions. Orlando's tourism welcomes tens-of-millions of visitors per year, both the famous Disney World and Universal Studios Orlando make the trip and the experience all worth it. While its fun-filled themed attractions will make you overlook other wonderful activities in Orlando, this vibrant city is packed of other similar attractions like giant aquariums and zoos, airboat tours around the lakes and swamps, well-known stadiums plus many golfing opportunities. With all the attractive destinations and a long list of great activities in the city, no wonder people call Orlando home.