Delray Beach
Delray Beach is located in Palm Beach County and is known as the Village by the Sea. It is a coastal city that has a unique beach town that has over 60,000 residents. Atlantic Avenue is an active area with restaurants and shops that welcome residents and visitors. The beaches and waterways are some of the best and attract year-round residents, seasonal visitors, and vacationers to enjoy the best that Delray Beach has to offer. There are beautiful golf courses, activities such as kite surfing, hobe cat sailing, boating, biking, and running.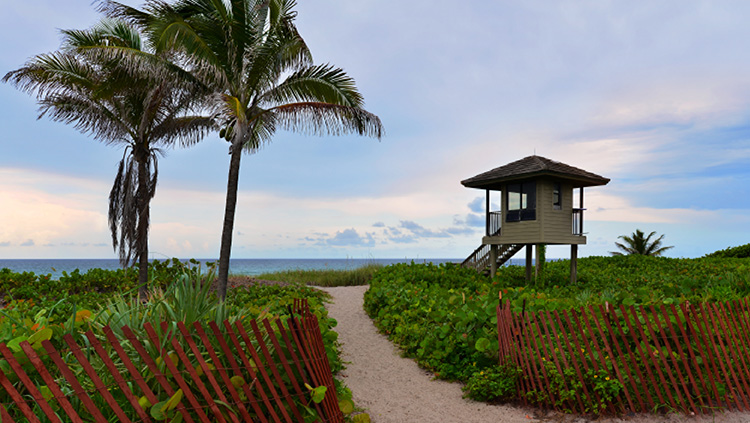 [si-all-city-Delray Beach,FL]
Delray Beach Neighborhoods
Delray Beach
December 3, 2023
Delray Beach Real Estate
There are many options when it comes to Delray Beach Homes. Here are a few popular housing types.
Historic Swinton Avenue Area
Beach Cottages and Estates
Downtown Condos and Townhomes
Single Family Communities
Active Lifestyle Communities
Delray Beach Amenities and Lifestyle
Delray Beach is home to many restaurants, nightclubs, art galleries and plenty of shopping. Locals and tourists are attracted to the world-famous beaches, Downtown Delray Beach area, "The Avenue" and the Downtown Arts District. Tourists come to see the Delray Wreck, which is a great spot for scuba diving and snorkeling.
Along with the amenities, Delray Beach is home to the Delray Beach International Tennis Championship, which is a popular event found on the ATP World Tour 250 series. The event is held at the Delray Beach Tennis Center every year.
Due to the amazing nightlife, shopping, and dining, USA Today Travel named Delray Beach as one of "America's Most Fun Small Towns" in 2012. Recently Delray Beach was nominated by Coastal Living as the Third Happiest Seaside Town In America. Even though it is quite an honor, those that call Delray Beach home would differ. We would say it is the Happiest Seaside Town in America.
The downtown area provides most of the attractions with plenty of cafes, restaurants, and shopping options. There is even a new IPic Movie Theater in Delray Beach.
Of course, the main reason to settle in one of the many Delray Beach communities is for the year-round sunshine and the amazing beaches. The area is known as "Florida's Village by the Sea" and provides plenty of beautiful beaches on the crystal clear Atlantic Ocean.
Delray Beach Short Sale Listings