Questions To Ask When Choosing A Lender
A big part of the buying decision is which lender to hire. In a competitive real estate market, the lender could either help or hurt you during multiple offers. The best step you can take to start your home buying planning is to find a good lender to talk about your financial situation. Your lender will look at your income, savings, and credit and then talk about your needs. In choosing a lender when buying a home, it is important to always ask questions before you commit to a loan.
Having questions to ask when choosing a lender helps you explore the loan options available to you and the down payment, saving reserves, and closing costs requirements. It is also important that the lender is knowledgeable about you so they can give you better advice, assistance, and accurate information. Here are some questions that you need to ask when choosing the right lender.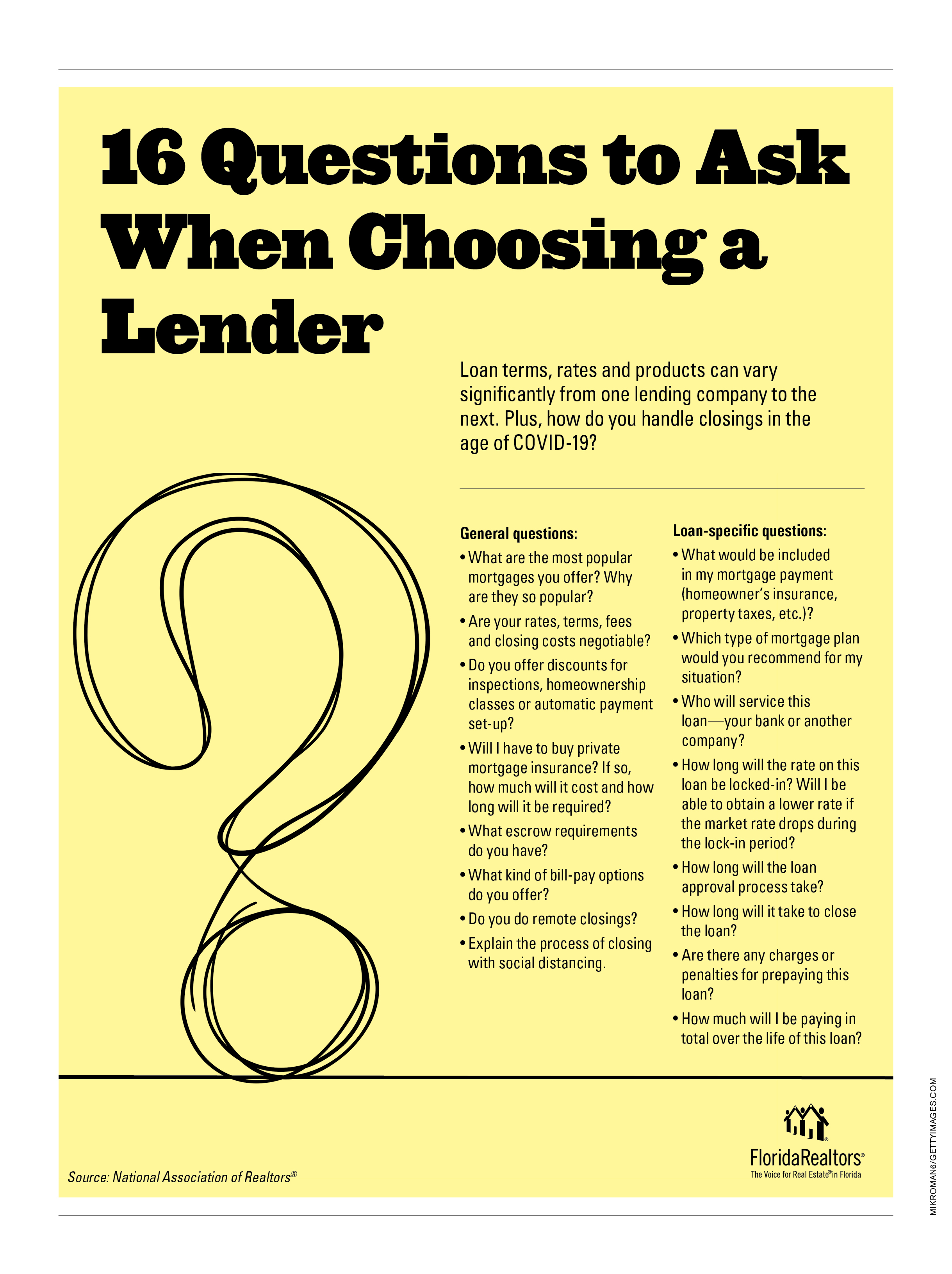 The lender will be an asset if they can help to make the contract terms stronger. One of the most important questions to ask is how quickly can they provide a commitment? If you hear more than the new standard of14 days or less, this is not the ideal solution. The lender we recommend can accomplish this in 10 days. It gives our clients a better chance to compete with cash offers. A lender that is known for results versus excuses is a must.
What is for sale?
August 16, 2022