11 Steps To A Successful Open House
Are you planning to sell your home? Regardless if you are a first time as a home seller, understanding how you can properly prepare your home can be crucial for the success of the selling of your home.
One of the most common things being done when listing your home for sale is conducting open houses. The point of an open house is to have people get into your home, see the conditions, the lifestyle in the community and referrals. They might know what others are looking for in a home or even don't realize that they are ready to move until they see what they want.
Before you list your home for sale, it's time to do some work around the house to prepare and make sure that your home is seen in the best possible light. Here are 11 steps that you can take for a successful open house.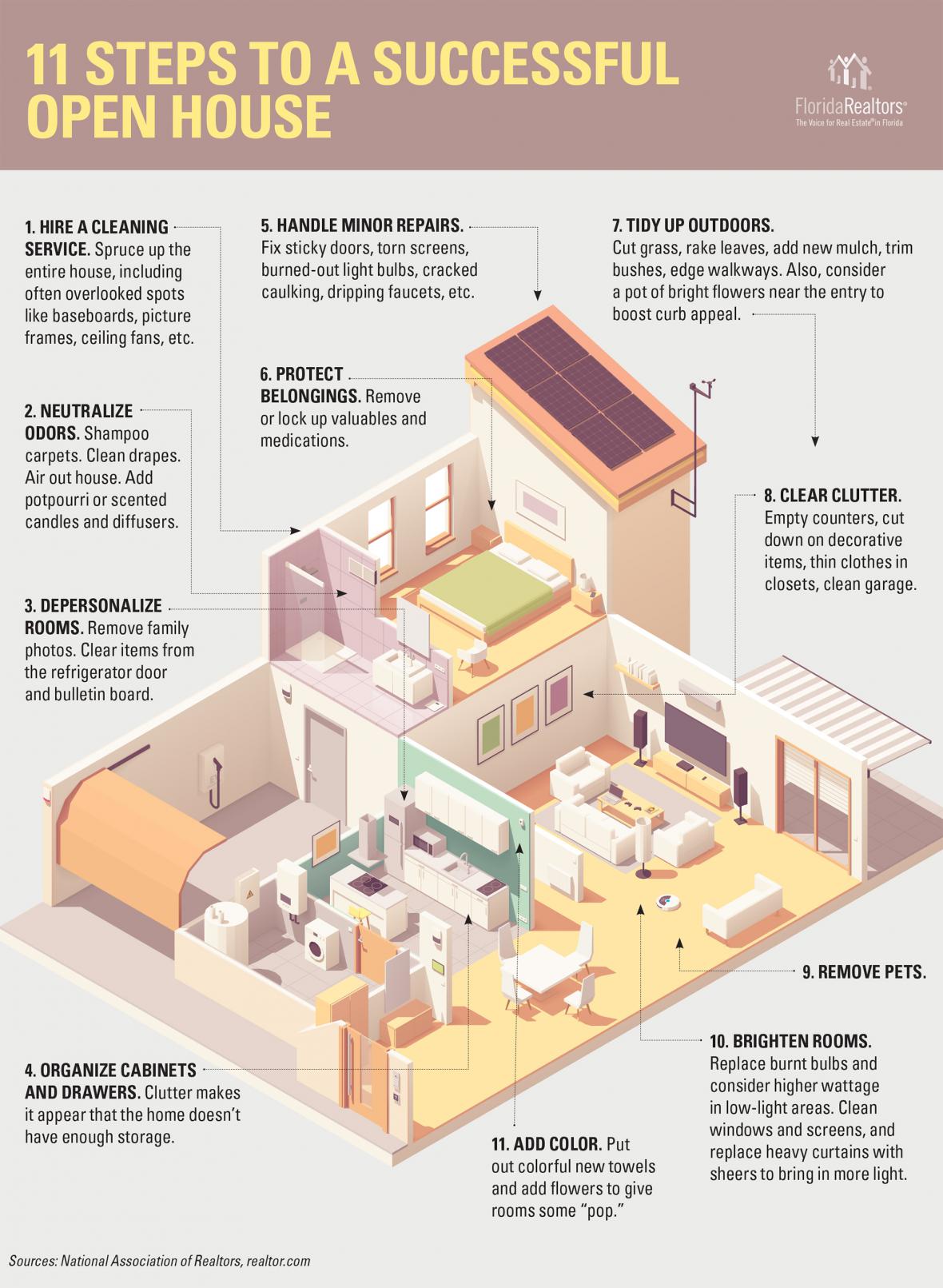 Open Houses is only one of the steps you and your agent will take together during the whole selling process. It's important that you have someone to guide you how to stage your home, to make it look the best as possible, for a successful closing.