DIY Weekend For Improving Value With Simple Home Upgrades
The goal is to make your home more valuable and comfortable too. But wait...you want to enjoy your weekend too. Are you ready to make some changes to your home! Your dream home is just a weekend project away. Believe it or not, making simple and easy upgrades to your property is something you can do on your weekends! It can also be fun.
Do you feel that you need more tips if you are considering selling? Check out more tips on preparing your home for sale.
DIY simple yet amazing home project ideas and plans are easy projects on a budget to create a room makeover, living room upgrades, painting an accent wall, etc. These ideas are inexpensive and will create a great first impression of your home. A fresh coat and updated hardware on your front door gives your home a warm welcome.
Whether you're preparing to sell or making improvement for yourself, here are some ideas for improvements that won't eat up your whole weekend.
Prefer to listen to tips on real estate including improving your home's value? Visit our real estate show.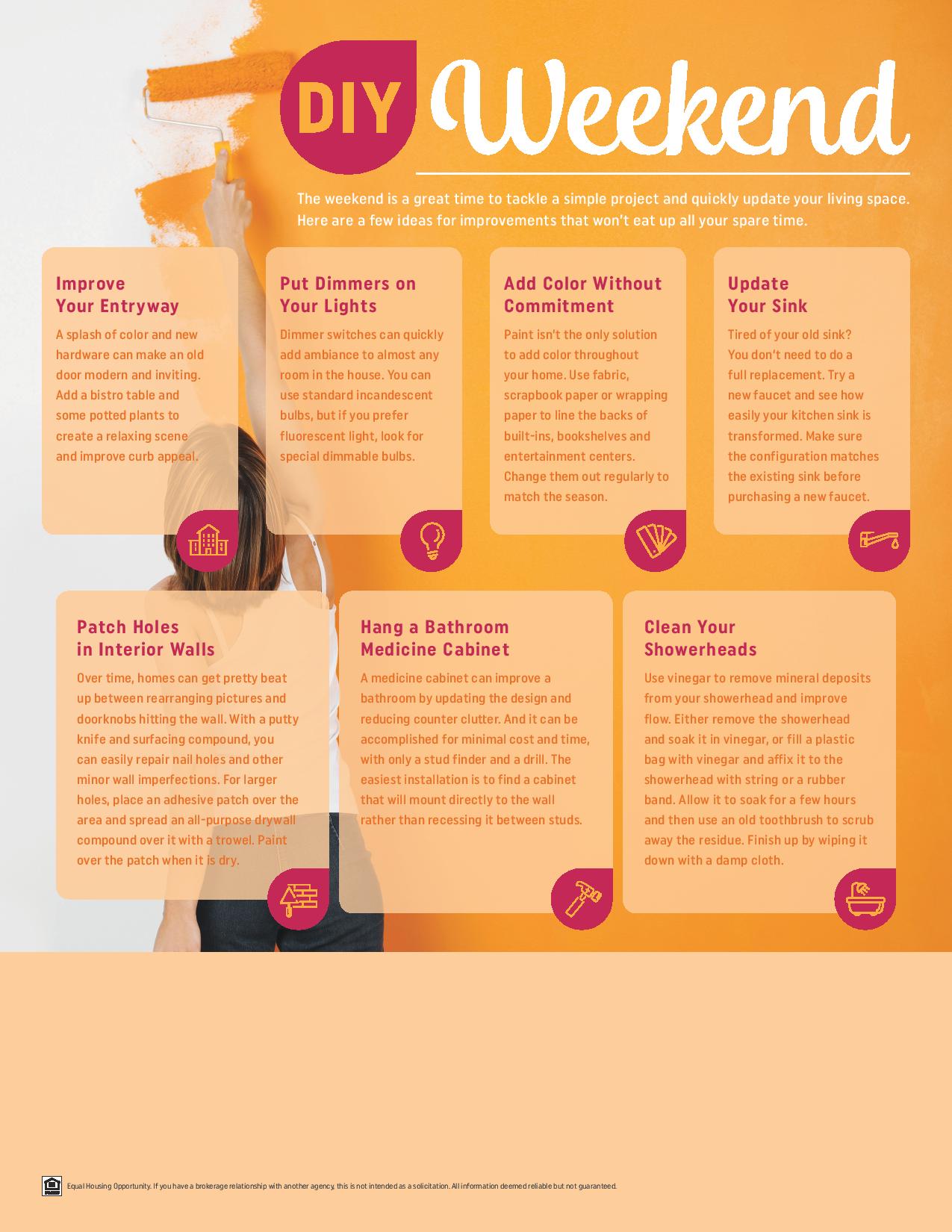 These simple, inexpensive DIY home projects will save you tons of cash plus you get to enjoy the great updates and it's really the best way to liven up your space.
If selling is your objective, then keep current trends in mind and be sure to appeal to the majority of buyers in the market place. Here is a blog with more details on updating your home.