Exterior Projects That Will Give You High Return
If you are renovating a house, revamping its exterior – even on a low budget – can improve its looks, value and saleability. In the real estate market there is no denying the value of a home's curb appeal. So why not improving your yard? There are number of ways to change the look of your home by starting on your yard. An added features like landscape lighting, a new patio, a new wood deck, etc will visually enhance the property, and make it appear that it has more value.
Whatever your budget, read on to find the job cost and the cost that you will be recovered from these exterior projects.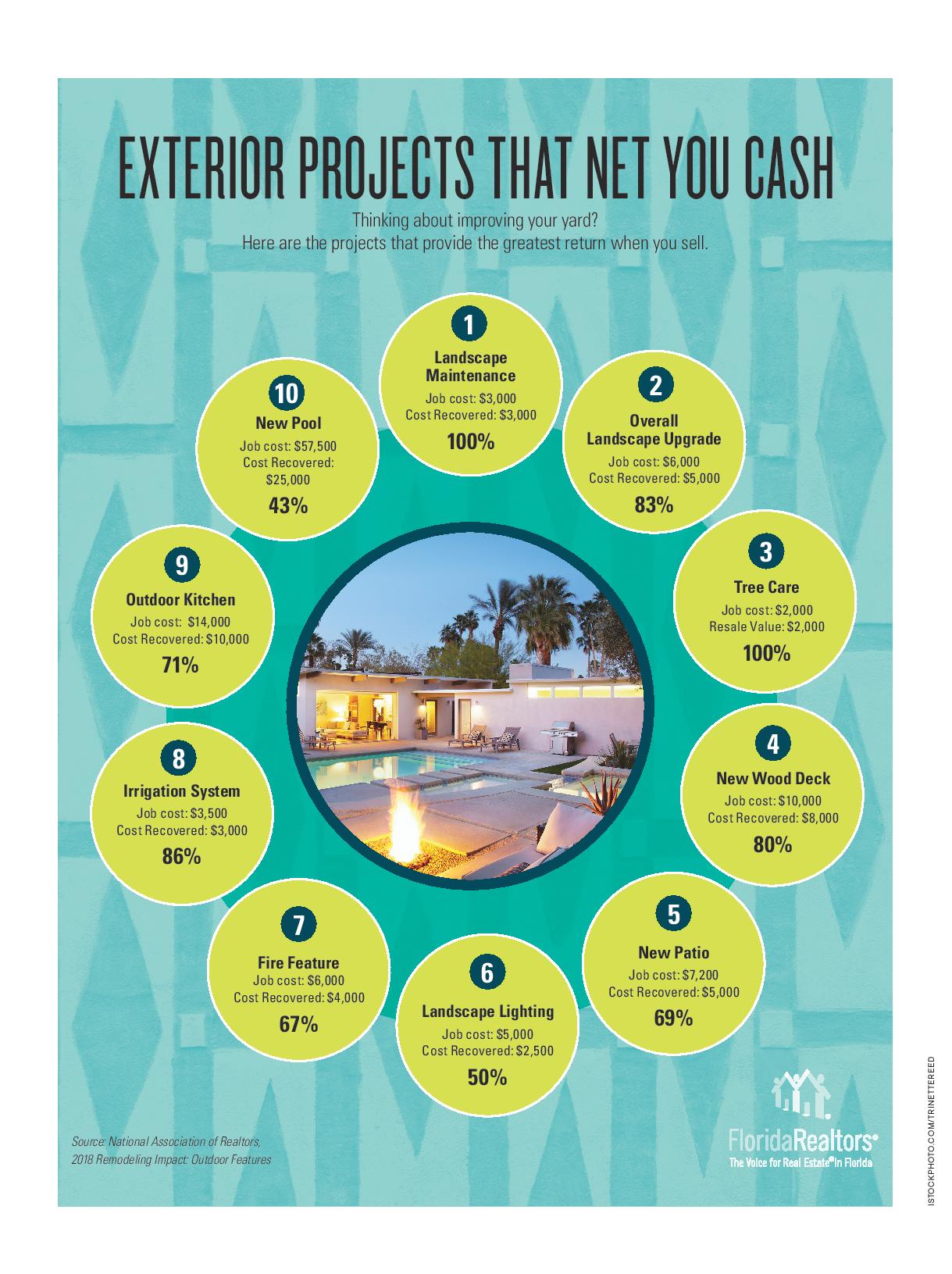 These exterior features can be the siren call that can lure potential buyers into investigating your home further. Making these curb appeal projects maybe critical but you will definitely have a high return of investment.