Closing Checklist for Sellers
Selling a home can be a huge undertaking and many sellers do not know where to start the process of getting ready for closing. As the closing date gets closer anxiety can increase. That is why having a plan can help calm the nerves and accomplish all of the steps needed prior to closing. You may think that you got everything covered but there are few things that need to be handled. Take a look at the tips to help you get ready for closing day.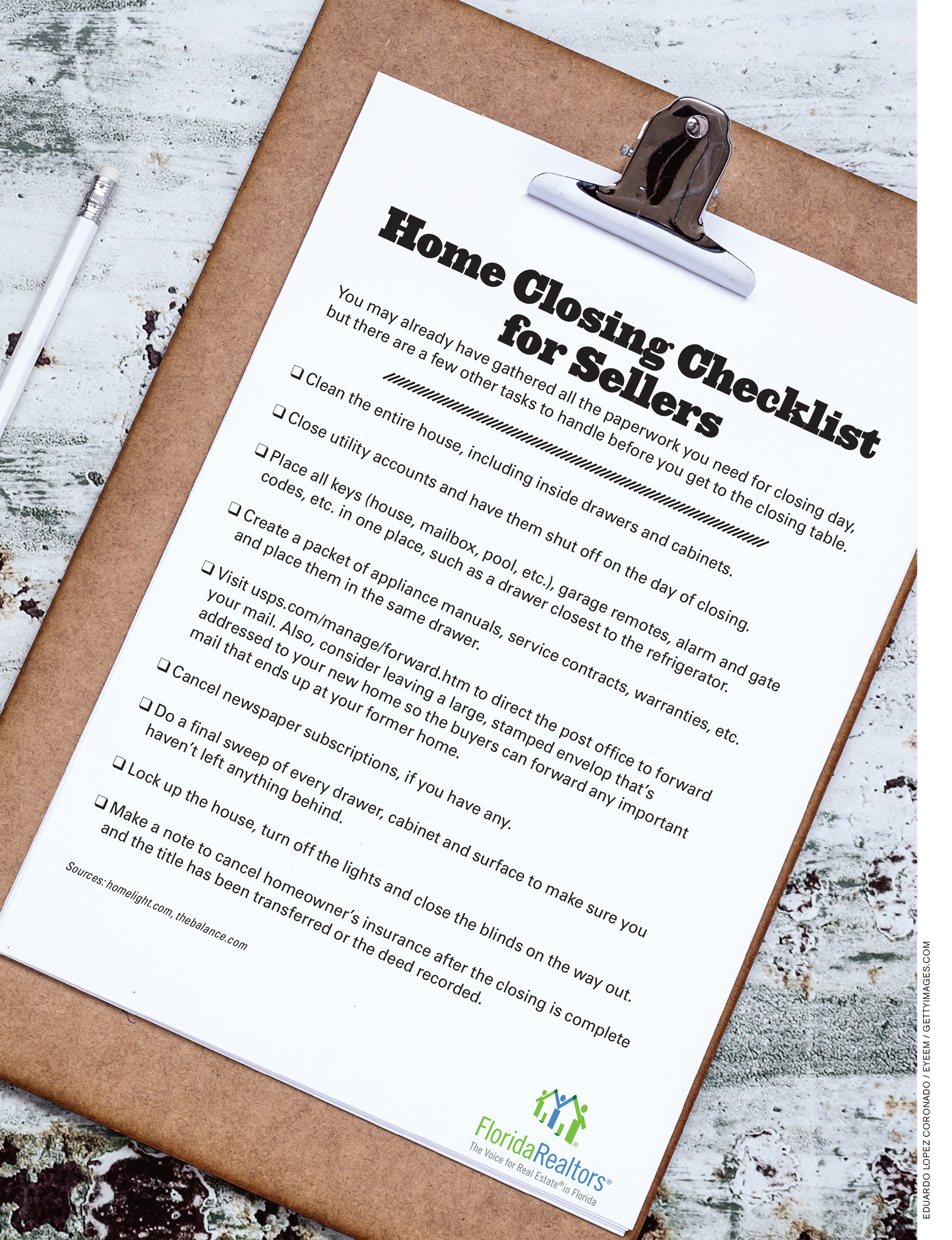 Steps to Prepare for Closing
Notifying the utility companies, forwarding mail and cancelling services all can be done prior to the closing day. Many sellers find that doing it a couple weeks prior to closing removes last minute stress. When notifying the utility companies they will need to know the transfer date and also the name of the new owner. Our suggestion is to have the utilities transferred the day after closing.
If you hire lawn, pool or cleaners be sure to cancel the services too. It is nice to provide the names and phone numbers of the companies to the new buyer too.
Tips for Closing Day
You will normally need to be out of the home prior to the walk thru unless otherwise negotiated with the buyer. All trash and personal items will need to be removed. If you have any receipts for repairs, appliance booklets, warranteis remotes or keys, they should be left for the new buyer. Be sure to check all drawers, cabinets and attic spaces for items prior to closing.
After the Closing
Be sure to notify your insurance company so they can cancel your insurance and issue a refund. They will need the closing statement showing that the property has been sold.