Home Improvements And The ROI (Return On Investment)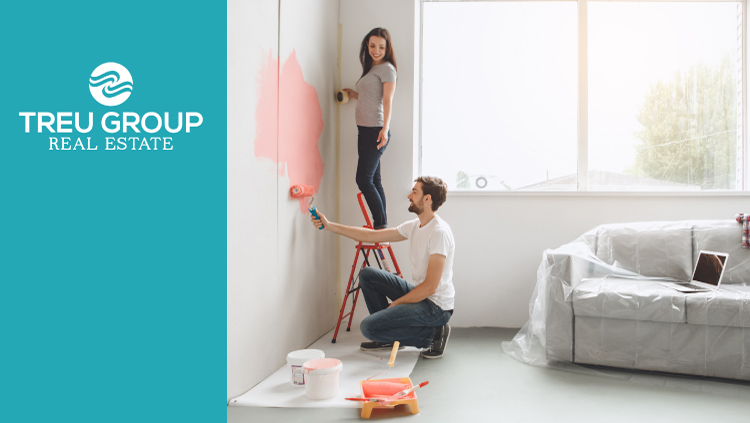 Selling for the Most Money
There's a formula to get your home sold for the most money. The formula is the right price, appropriate condition, and perfect marketing. When you get it right, you get your home sold faster for top dollar.
The condition part of the formula is sometimes really easy, inexpensive, and sometimes it is a larger investment. Painting is the best investment to make. If you are detailed about it, you can even do the painting yourself. The kitchen is also important to buyers. Look at easy improvements like updating the handles, lights or even refacing the cabinets. Another area that is really important are the bathrooms, one example that isn't too expensive is updating the vanity.
There's a lot of inexpensive ways where somebody walks in and says, well, this house is in today's selling standards. Instead of guessing and thinking, you need to know what needs to be done and where to spend your money. The best way is to contact and reach out to an expert in real estate before you do any large purchases or any renovation.
Most people might not realize the impact glass from a savings standpoint on your insurance. The credit is the same whether you have impact glass, accordion shutters or rated metal shutters.
Home improvement projects for the purpose of ROI is important if you have plans to sell your home.. A lot of people think that there are two categories for improvements: because they will enjoy the improvement or they are doing it to be able to sell the home.
The other mistake is they are not committing to go all in. You have to go all-in or you have to be very careful about what you spend. Most buyers today will actually pay more money for something that is on point with current design trends that are move-in ready.
You will notice most of the investment properties or flips, look the same. They want to appeal to the broad market where it wouldn't have been your choice but you can make it work with the right design colors. That is what you have to be careful of is over personalizing and overspending for the neighborhood. You have to look at what is expected. Not having what buyers expect will harm you from a value standpoint because that's what buyers expect in that neighborhood.
The bottom line is if this is our forever home, do what makes you happy. But if you are going to sell, you need to think about something that will last long.
Things like flooring, in a few years you're probably going to change it. Another one is what makes sense for storm protection? Things like whole house generators. Before making any decision, you need to be informed and educated. You will definitely feel good about making that investment into that larger project.
Differences with Associations
Not all associations are the same. Sometimes a homeowner or condo association can impact the buyer long therm. The fees that you pay and the potential for special assessment vary depending on the way an association is managed and the condition of the community or condo.
These are the items to consider and ask. Does the condo association or the homeowner's association have appropriate reserves or is there financing strategy for repairs and updates? What are the rules and are there expected changes? If a condo does not have enough reserves, it also makes it hard to get financing for buyers. Your pool of buyers keeps getting smaller and smaller. They would have to be cash or have a substantial amount for their down payment. That's huge now because FHA is available to condos now.