Home Remodel Projects with the Highest Return in 2020
Before you remodel your home, it's important that you take the time to consider which updates will benefit your bottom line. If you are planning to sell now or in the future, it is always good to consider how remodeling will impact the value of your home. Some renovations have a poor return on investment, while others will pay you off the greatest returns. Of course, improvements that appeal to more buyers will improve the value the most.
Based on a 2020 report from Remodeling for the return on investment for nine specific Florida cities, here are some home remodel projects with the greatest return.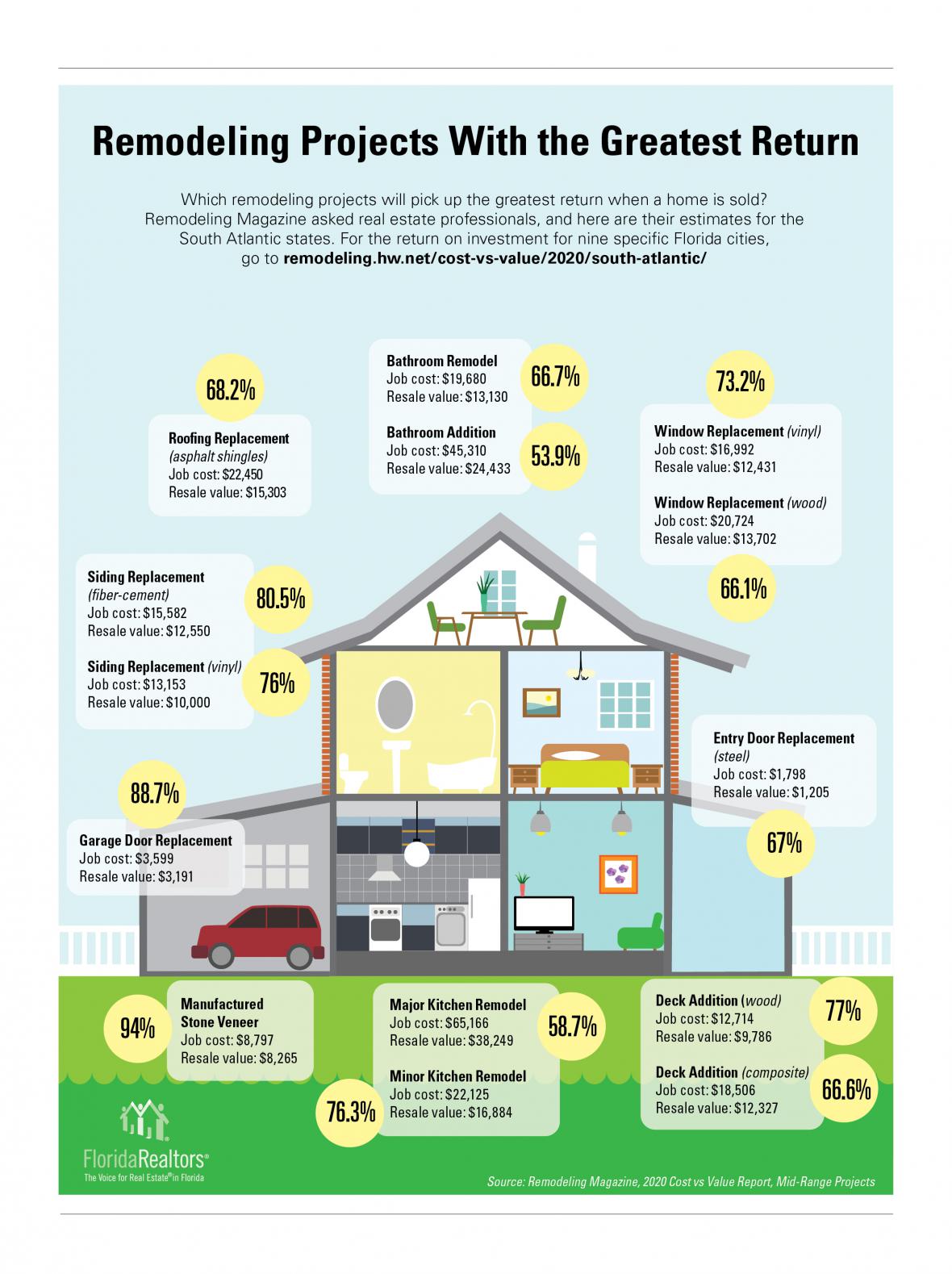 If you care about the ROI on the improvements, some of these projects will make more sense for your home than others. If you're considering selling your home, then just one of these projects could add thousands of dollars to the price you'll be able to get when your home sells. Regardless of whether you're considering a weekend project or a major remodel, understanding the impact it may have on your home can help you make the best choice for your remodel project. Home improvements can be costly and if you're considering listing your home for sale in the future, make sure you can recapture your cost and can be a great return on your investment.