Home Seller Checklist Before Closing
Congratulations! You have already gathered all the necessary paperwork and it's an exciting new chapter for you as you move closer to your closing day. However, there are a couple of important things you still need to take care of that every responsible seller should do before the actual closing date. Having a checklist to make sure you don't miss out on anything can help you accomplish them all. Below are things you need to do before your closing day.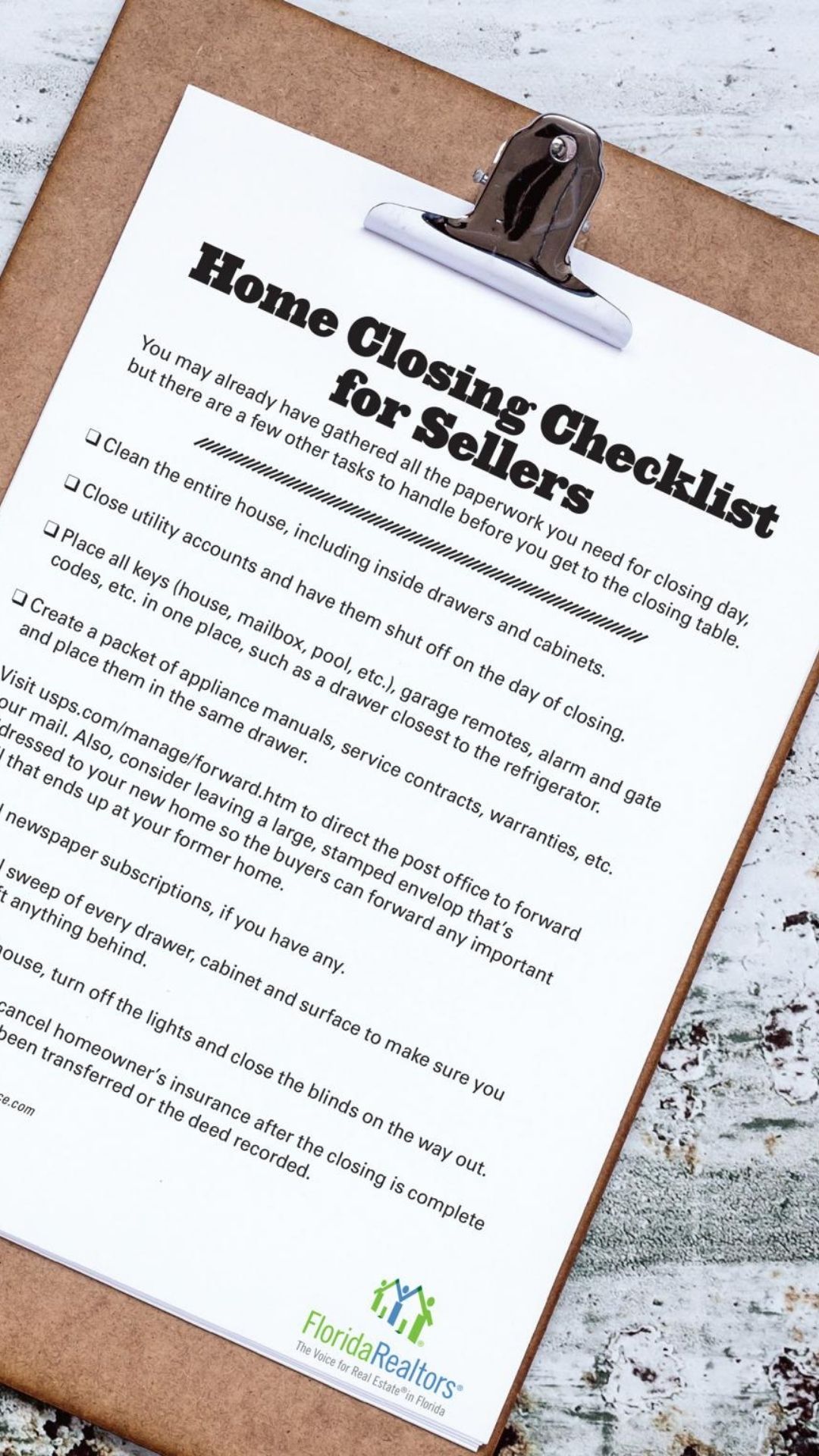 Clean the entire house - This is one of the important things to do before you move out of your home. It merely shows respect to the new owner and which they will surely appreciate.
Close utility accounts - One of the most important things to do is to contact utility companies ahead of time for a smooth transition of all utility services on the closing day. Nowadays, most companies will let us cancel our utilities online. It is now easy to do and not as difficult as it used to be.
Place all the keys in one place - It is important that we put them somewhere where one can easily find them like on the countertops, etc. You can also inform your real estate agent to communicate with the new owner.
Create a packet of manuals for the appliances, service contracts, home warranties, and other necessary documents - These can be placed in one drawer where it is easy to find.
Visit usps.com - We don't want the new owners to be receiving your mail so the best way to prevent this is to submit an official change of address. This will also help to avoid temporary suspension.
Cancel newspaper subscription - Every homeowner has their own preference. It is important that you cancel your newspaper subscription before the closing date because they will still continue to send newspapers. It is also one of the causes of having clutter in the home when you move out.
Do a final sweep of every drawer - Clean house, cabinets, or appliances are visually appealing and it shows good etiquette and again, with respect to the new homeowners.
Lock up the house, turn off the lights, and close the blinds - Safety precautions are always essential to keep away from unexpected events. This ought to be considered to prevent theft and unplug anything plugged in to prevent any accidents.
Just like when you bought the home, you should know how important it is to make sure these are accomplished for a homey welcome. Be excited about the change and prepare your own checklist prior to the closing day to make sure that you won't be missing anything.