How To Save Money On Your Home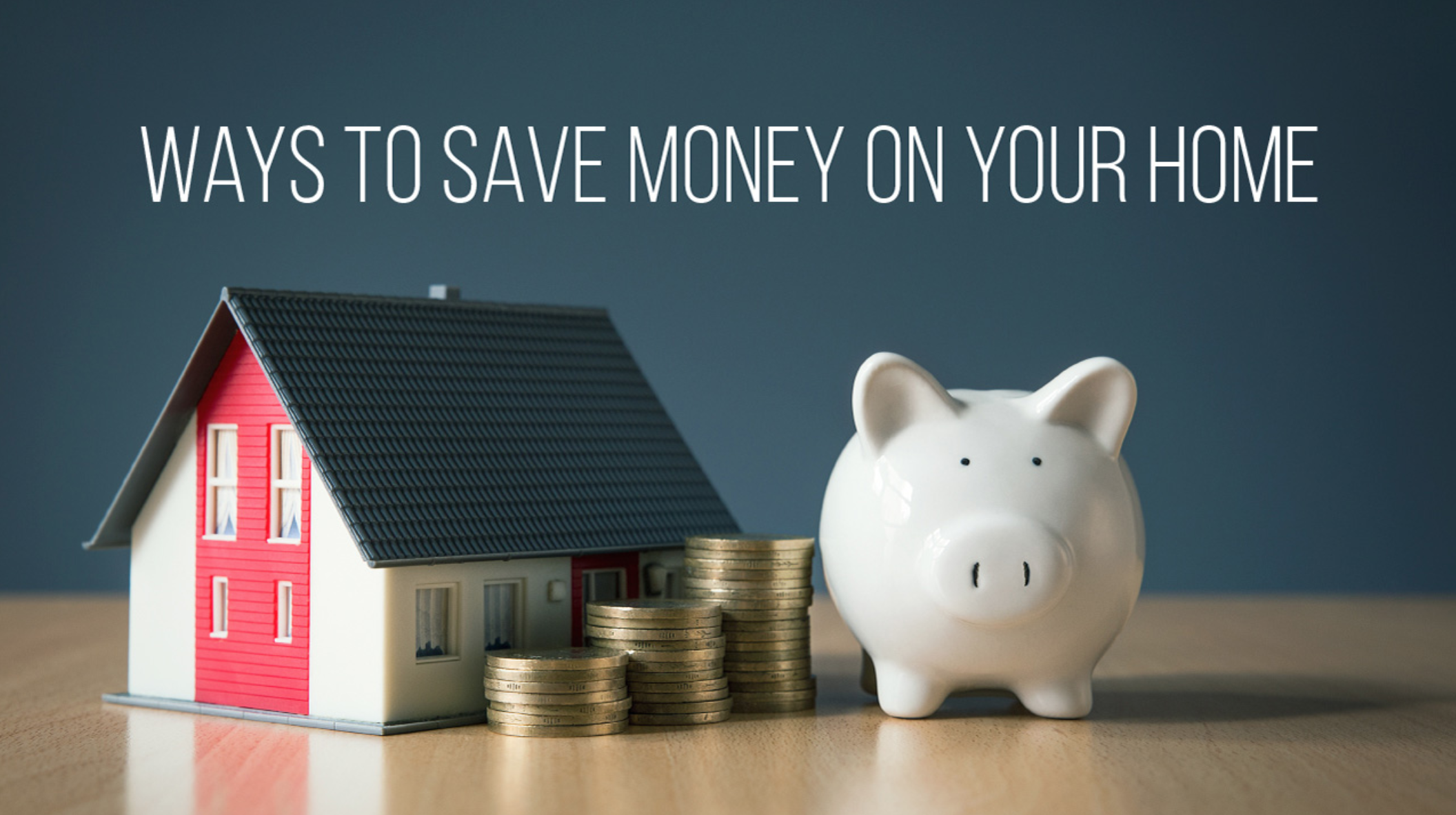 This is the Treu Real Estate 911 podcast with Lisa Treu. Lisa will share up-to-date real estate information with you that you need to know.
To listen to the show, click here.
Brian Mudd:
Welcome to Treu Real Estate 911. It's Brian Mudd along with your local real estate pro, Lisa Treu, and any time we're getting one of these cold fronts coming through, we're also thankful. We're also thankful because, holy cow, it is really warm, and we really run up the energy bills, even often during the fall and winter in South Florida, but the Treus have some simple tips along with some things that are a bit more substantive, if you're inclined, can really make a difference. Saving money for your home in so many different ways that you might not have even thought of. During the course of today's show, I'm going to share some of that with you, which certainly saving money is always a good thing, but around the holidays, take that even more.
Brian Mudd:
Now, before we get started, if you're not already there, go to TreuRealEstate911.com. It's TreuRealEstate911.com, the best local resource you're going to find for real estate, hands down. Once you go there, you're going to find out why, including the ability to search the MLS, just like a real estate pro, in real time, yourself. And you can also get signed up for the new home bot that tells you specifically what your home is worth. This is a really cool new feature. Lisa, if you'll share with folks again if they're not familiar yet, exactly what this does.
Lisa Treu:
Well, this allows you to not just see what your property might be worth, but to see the impact if you pay down that loan, what you can do with that equity. We have a mission and a goal to help our listeners build their equity, and then use that equity possibly to buy the right investment property so that at retirement, they have more money because 83% of retirement income and wealth comes from the equity from your home. We want to help make that number bigger and bigger and bigger.
Brian Mudd:
Sounds like a plan to me. It goes hand in hand with my first rule of retirement as well, which is a mortgage is not a retirement plan. So, if you have that home equity to where it's exactly where you need it, well, then you also are going to make sure that you're well positioned not to be at risk in retirement as well.
Brian Mudd:
Lisa, this time of year, a lot of folks do make mistakes with real estate, we always talk about it. A lot of people's going to wash their hands, wait until the new year and do what everybody else does. What are you seeing right now in terms of some of the opportunities as we head down the homestretch of the year?
Lisa Treu:
Well, we're seeing a couple things. If you are a buyer and you had given up hope that you just can't find a home, I would challenge you to circle back around, come back on our site, see what your options are because we're seeing a few more affordable price homes coming on the market. Why is that? Well, it's just people are moving up buy, so, obviously, if they move up, then that more affordable first time home is available. We're also seeing investors looking at their portfolio at this time of year and deciding if they want to hold something longterm or go ahead and sell it. We are seeing some properties that, prior, were tenant occupied and now they are available for sale.
Lisa Treu:
That's number one. Number two is we are definitely seeing the impact of last year's winter and, honestly, the early winter that they're already having this year by ... We can see it in our restaurants, seems like season has started earlier than normal-
Brian Mudd:
No doubt. After that first major snowstorm in the Northeast, I mean, it's been on ever since.
Lisa Treu:
It has. They are here, obviously, enjoying our weather, and they're also here looking at real estate and making purchases. If you are thinking, "Oh, I'll just wait til after the new year," we say this every year 'cause I truly believe this is a very strong basic real estate principle, do not wait til January, go ahead and beat the rush. Get your home on the market and benefit from those that are vacationing or are already down here for the season right now.
Brian Mudd:
The Treus ready to help you. You may reach out to them. Again, if you're on TreuRealEstate911.com, you've got a good way to get in touch with the Treus, but if you want to call them, 561-972-8326. It's 561-972-8326.
Brian Mudd:
Right now, in terms of some of these tips to save money on our home, you've got some really good advice here.
Lisa Treu:
Well, we have 13 tips, and I'm not going to run through all of them today, but I will have them on our website.
Lisa Treu:
The first tip that I have is making that one extra payment a year on your existing mortgage that will go to your principle payment. Doing that alone will take that 30 year mortgage and pay it off seven years faster. Think about that, 30 ... you're down to 23 years just by one extra payment a year.
Brian Mudd:
And then you can take a look at the interest savings on that, as well.
Brian Mudd:
It's going to be specific to you, but if you take a look at seven years with amortization there, I mean, for many people, you're talking about intentionally six figures worth of savings on interest payments.
Lisa Treu:
It is substantial and, you know, it's the number people don't want to look at whenever you go to the closing table.
Lisa Treu:
Right? And they tell you how much is actual principle and how much is interest if you let it go that entire 30 years. It is, it's thousands of dollars for most people. One extra payment really, you don't feel it if you plan or if you pay a little bit over time throughout the year, or if you find savings other ways, which is why we have the other 12 items to help you save.
Brian Mudd:
It's great advice. One of the things that you might consider as well. I have my third plan where I say, "Hey, whatever it is, whatever that dollar amount is, take a third of your free cash flow and go ahead and utilize that to pay down debt," and your mortgage is debt. Paying that down when that is the debt you're focused on, a third of whatever it is. If it's $100, if it's $33 a month, so be it. Boom. And you can work towards that direction, and who knows? It might even end up being more than that, and then you can take a third and you're able to save and invest it. So, you're making progress against some of your other financial goals, you have savings, if you need to draw down on it. Then, a third for the fun stuff, so that you're not sacrificing because often, that's where we make mistakes with money is that we can do anything for a window for time if we're really dedicated to it but, hey, we want to take vacations, we want to do fun things. That gives you a path towards doing it too.
Brian Mudd:
Your advice is well taken, and it all does, without a doubt, make a difference. To that end, talking about shortening the duration of the mortgage, well, certainly going with a shorter duration mortgage can make a difference. I know with some of the recent changes in interest rates, there have been some better opportunities, again, with some of these shorter duration ones.
Lisa Treu:
You know, everybody kinds of falls into that 30 year mortgage mentality, and I think that when you go to get a loan, go ahead and look at all of the options. Have the person that you're getting your loan from look at a 15 year payment for you, have them look at the interest rate, and many times, yes, it's higher because it's obviously a shorter term. And yet, if the interest rate is more positive, it definitely makes sense at certain times, and I think now may be one of those extra times. Imagine taking that 15 year loan and then making that one extra payment a year. Pretty soon you're going to have your house paid off-
Brian Mudd:
It's exciting. It really is. If you think about to where you were 10 years ago, and then you think, "Hey, 10 years from now, I might own everything outright," how cool is that? Now, you also have some ideas here that are completely outside, I think, the realm of normal thinking by the average person.
Lisa Treu:
One of the things that you can do is look at things that are going to save you money. A big one and most people do this when they purchase is they get a windstorm mitigation report inspection. That will save you thousands of dollars on your insurance. That's not a onetime savings, that's year after year. The one thing I would say is that there may be something you can do, for example, let's say you have impact windows of every opening with the exception of one. Well, you're not going to get the real credit that you should have. Why not go ahead and deal with that one opening that's kind of robbing you from the full credit? Looking at what can I do to spend a lot to save a lot over and over and over again, and a windstorm mitigation is absolutely one of those things that can save you thousand. Having conversations with your insurance agent of what can I do to improve. Will an alarm system help? Maybe, maybe not. Have those conversations, ask those questions, and do a little bit of strategic planning instead of just paying the premium. Then, also, shopping and looking and saying, "Do I have the right policy, the right coverage-"
Brian Mudd:
Yeah, that's a good point.
Lisa Treu:
"What do I really need?"
Brian Mudd:
And so many folks for so long get used to not have many insurance options, not the case anymore. We have many more options than we did even often 15 years ago. Definitely worth doing some competitive shopping. You bring such a good point too, so many people do upgrade into impact windows, for example, and then never do anything on the insurance side to take advantage of that opportunity. They certainly are ... Power companies can play a role here as well.
Lisa Treu:
You can do an energy efficiency test with Florida Power and Light, and then you can also take advantage of other things that you can do like closing the blinds during the day. I love the new technology in our homes with our thermostats. They actually learn our patterns, right? They learn when we're home-
Lisa Treu:
When we're not home. Just adjusting that when you're going to be leaving to go to work or maybe at your offices, we do that at night. We increase our temperature during the nighttime because we don't need to keep it as cool. Why not make that energy efficient? I mean, first of all, I think it's great anyway, and then on that, it obviously saves money.
Brian Mudd:
Yeah. It can be a really big deal. Something else that I never realized the benefit of or the extent of it until you end up having it done, you talk about the blinds and some of the energy efficiency things. Even with your roof, if you can go with a certain type of roof or maybe even a coating on it that's reflective rather than something that is dark or like black, for example, it can make a huge, huge difference.
Lisa Treu:
Yes, and things like landscaping.
Lisa Treu:
Having shade and having proper landscaping sometimes can help as well. Once again, I think it's just looking at it. Let's face it, we're all busy, we are so busy that sometimes we're not paying attention to those things that kind of add up. It can add up to thousands of dollars, which, if you take and do something with that money, it's not just oh, I have extra money, what are you going to do with it so that you can either pay off your mortgage, maybe invest in something, or maybe, like you said, you take part of it and you go do something fun, but also take something, maybe you want to do a renovation or something that you can say, "Okay, this was worth it."
Brian Mudd:
Yeah. Then you also have really good guidance about when it's time to upgrade. I think, often, our inclination is let's go ahead and use something, especially if it's already functional at our house until the thing just dies.
Lisa Treu:
Yes.
Brian Mudd:
But there comes a point of diminishing returns to where you're going to have to do it anyway and you're paying a lot more just to keep something going, might not be a good idea.
Lisa Treu:
Things like, obviously ... One of the big things I think that's really ... none of us thinks about is insulation.
Lisa Treu:
You know, going up in your attic, seeing what our insulation is like. If we upgrade it, what will that do? Also, appliances and your AC units, that's a big one. People often just let it go until it dies.
Brian Mudd:
And maybe they'll pay a lot of money trying to keep it going until it dies too.
Lisa Treu:
Yeah, so there comes a point where it's called end of life. When it's getting there, look for those rebate programs or look for those times when everything goes on sale, and plan. First of all, it's a lot easier to plan for it than to have it go out at a time you weren't expecting it, like in July, right?
Brian Mudd:
I was going to say, not to mention how miserable you are when that happens?
Lisa Treu:
Yes, and if yours went out, so did everybody else's. You're going to ... might be out for a while, right-
Lisa Treu:
Until they can get it in. Why not go ahead and when there is a sale or there ... I mean, appliances are a great example, and you will find the energy efficiency increase if you have a five or seven year old AC unit, 10 years, 15. If you're over that, gosh, you're going to really see your bill go down. Then, your appliances are the same thing. They really do increase the energy efficiency every few years, and so, why not take advantage of that?
Brian Mudd:
Now, when you're taking a look at some of the other ideas you have here, something that I certainly never would have considered but is really sound advice, you're talking about like a sprinkler system, for example, and some of the options that might be available to you.
Lisa Treu:
Not all communities allow this, and yet, if you have an opportunity to run your sprinkler off of a lake, that is a huge savings. It's a huge savings to your water bill, no doubt, and honestly, your grass will be happier because it's natural water, right, versus having any kind of chemicals in there. That's a real plus. Or some people have the ability to have a well that they sprinkle off of. But definitely if you can sprinkle off of the lake, it is a huge, huge savings.
Brian Mudd:
And you talked about the landscaping. When you're, in some cases, I think, even deciding about a path forward for yard design, that might be something you take into account. Obviously, certain types of landscaping, certain types of trees or [inaudible 00:14:47], will exact different outcomes. This is something that you can even help advise people on above and beyond just normal real estate decisions.
Lisa Treu:
You want to be careful about what you plant. The little cute little tree, right, grows and oftentimes goes out of control, and you want to think about things like roots and all that. Yet, having something with some pretty shade, first of all, is nice for you enjoy, but it'll also definitely helps with, kind of like you were talking about, the not having a black roof, right?
Lisa Treu:
It's the same thing. Having a little bit of shade absolutely will save and, honestly, make it more enjoyable. Our backyard has a beautiful shade tree that it's wonderful to have that cover when you go out. Even in the summer, you have a nice shade area out when you're sitting and enjoying the patio area. Planning that out, but also thinking how big is this going to get-
Lisa Treu:
And what are the roots are going to do and what kind of leaves does it have and can you tolerate all of things that go along with it because it's not going to stay that little tiny thing in a little pot, right?
Brian Mudd:
Yeah. And if you don't plan it out right, you find out when it's too late.
Lisa Treu:
Yes. Exactly.
Brian Mudd:
The Treus are ready to help you. Hopefully you've heard a lot here that's already useful to you, but if you are thinking about any type of real estate decision, if you just have questions, buying, selling, Treus ready to help you, and straight through the holiday season as well. You can enjoy the holidays and still be able to make the life decisions that you need to. The Treus ready for you, 561-972-8326. That's 561-972-8326. Again, if you're not already there, go to TreuRealEstate911.com.