The Market Value Of Your Home
When planning to sell your home, coming up with the right price can seem like a very difficult process. What is really the market value of your home is the question that needs careful and thorough research to get the exact and honest answer. There is a lot of data to sift through and you might feel a little lost. With some careful investigation and calculations, you can come up with a good estimate of your property's market value or the price your house can be expected to bring.
See more tips on selling for top dollar.
With this information, you will understand that market value is based on different factors, what you can and can not control as a seller and how to evaluate market response to your listing.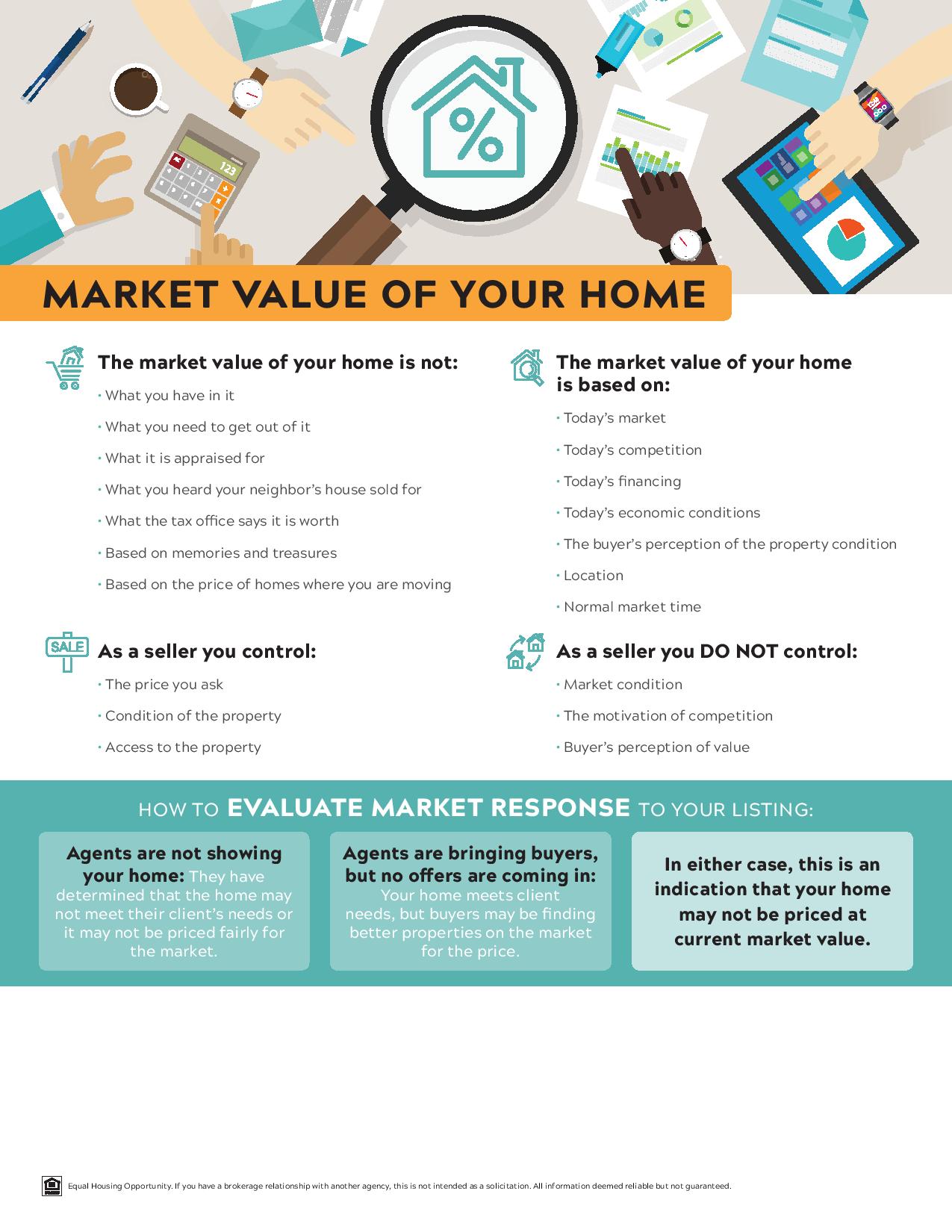 Comparables from an active listing tell you a little about market price, but will paint a very clear picture of the competition. Smart buyers will consider the competition. The combination of the two analysis should help you to price your home competitively to sell and makes you confident that it is priced at current market value.
Once you are on the market, there are stats that also tell the story. The market gives us feedback, first it whispers, then speaks and eventually shouts. When you listen earlier, you will sell for more money.
Are you ready to find the property value for your home? Call us and we can help.