Preparing Your Home For Sale
If you are planning to sell your home fast and for top dollar, you need to prepare your home to wow potential buyers. Take the time to prepare for sale to ensure your home is as attractive as possible to potential purchasers. There are many low cost improvements that can make a big difference to make a great first impression. If you're looking to make an impact on the market, taking steps to prepare your home now will help you avoid the stress of a last minute rush to market.
To get the best return on your investment and avoid turning off potential buyers you need to be sure that your home looks its best when it hits the market. Furthermore, you don't want to waste effort or money on improvements that won't pay off.
Here are a few things to consider before you put your home on the market.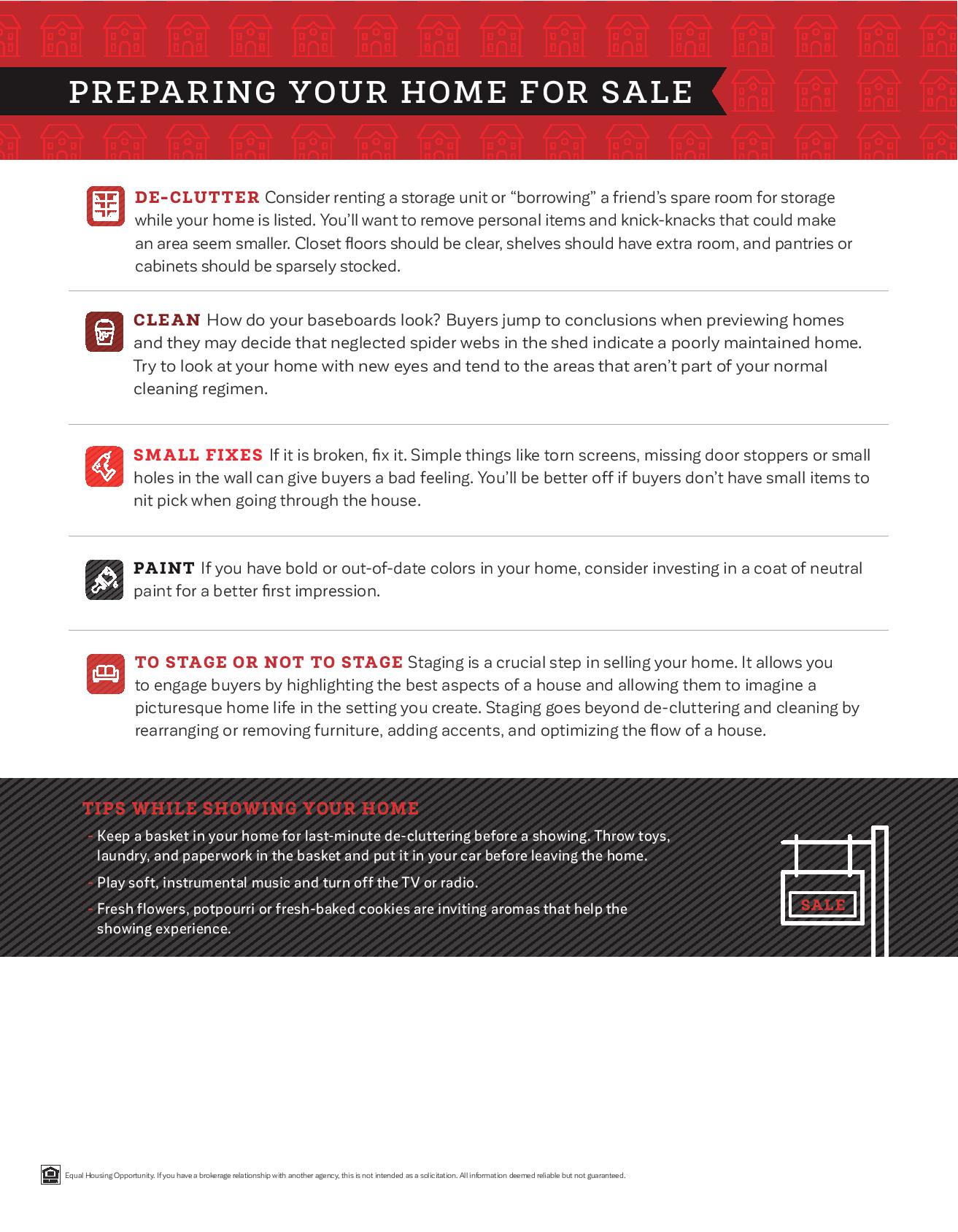 It's time to step back and see if there's anything that might distract or turn off a buyer. Look at the curb appeal and go room by room.
Do you have questions still? Give us a call to see how we can help you create the strategy to prepare your home for sale.