Steps to Sell your Palm Beach Home
If you're thinking of selling your Palm Beach County home, you may be wondering what the next step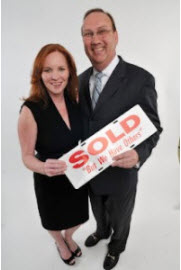 is to have the success you can desire. Hiring the right real estate agent is the critical first decision in the home selling process. So if you hire Steve and Lisa Treu with Treu Group Real Estate, what should you expect? Here are the steps to selling for Palm Beach County home:
Meet to view your home.
Review the pricing strategy which might include an appraisal.
Discuss the Marketing Plans to offer the correct exposure for your home.
Select the Marketing Plan
Do a Pre-Marketing Staging Appointment if needed.
Then the Exclusive Marketing Begins. The marketing of your Palm Beach County home will include radio, video, international exposure and so much more.
Of course, this is an overview so if you are thinking of selling, give us a call at 561-352-3056. We are here to help you get the success you deserve.
What do other Palm Beach County sellers and buyers say about Treu Group Real Estate? Listen to Palm Beach County Real Estate reviews.