The Maximum Payoff Guide for Sellers: 100s of Resources To Help You When You Sell Your Home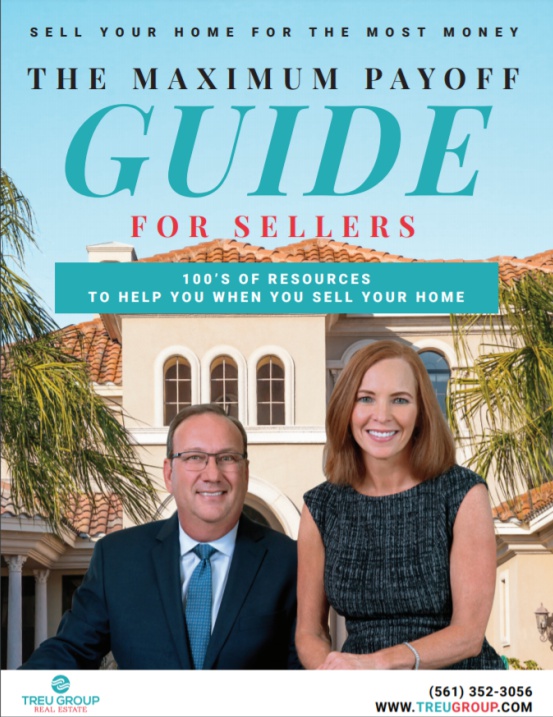 There is a formula for selling your Palm Beach home just like a good recipe. Knowing the formula and being able to execute it perfectly means that sellers are able to see their homes for the most money that the market will allow. When selling, most homeowners want the same thing: To sell their home for the most money, in the fastest amount of time with the least amount of inconvenience.
When it comes time to place your home, townhome, or condo on the market, you will have many decisions to make. It has often been said that selling a home is one of life's more stressful times. We understand that and we are here to help make the home selling process easier on you. It takes 10,000 hours to master anything, and selling real estate is the same too. Each member of Treu Group Real Estate has reached a level of mastery which allows us to get the results that our clients deserve.
The Maximum Payoff Guide for Sellers
When you are thinking of selling, who you hire matters. Having a real estate agent on your side that understands the current real estate market, how to attract the right buyers and offers Exclusive marketing will allow your home to sell for the most money. Treu Group Real Estate is committed to bringing you the best service and marketing in South Florida. The Maximum Payoff Guide is to help our clients understand the level of commitment we have, steps, strategy, and exactly everything that the Treu Group Real Estate will do to achieve our clients' goals.