519 Greenbriar Dr, Lake Park, FL 33403 Top Lake Park Agents Found The Buyer In Kelsey City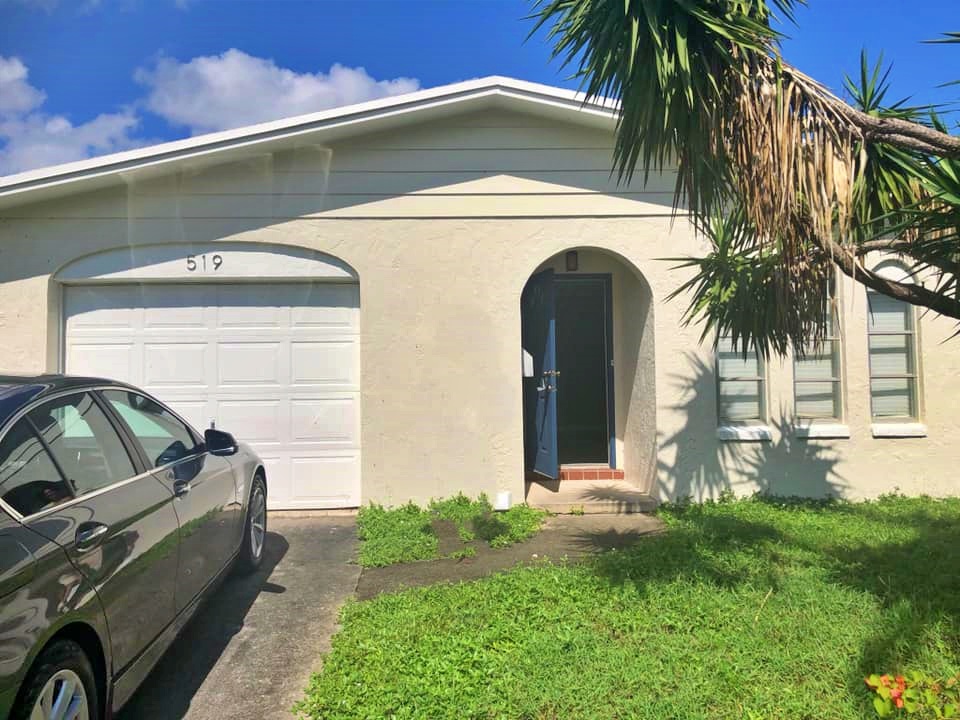 519 Greenbriar Dr, Lake Park, FL 33403 top Lake Park agents found the buyer in Kelsey City.
Treu Group Real Estate's best Palm Beach County real estate agents achieved the buyer's goal of finding the perfect home in Lake Park. The buyer was a first-time home buyer and her lender was not able to close the deal but Treu Group went above and beyond by helping the buyer switch to Treu Group's preferred lender, Matt Weaver from CrossCountry Mortgage, who saved the deal and made the buyer's home buying journey possible. Upon switching lenders, the Lake Park home buyer was also able to save her a $10,000 deposit, received an appraisal which also saved her an additional $3,000 out of pocket!
Treu Group made the entire home buying experience memorable and quick for the buyer of the 519 Greenbriar Dr home - closed in only two weeks after being under contract! Treu Group Real Estate's top Lake Park real estate agents make sure our clients achieve their goals no matter what they are. We have a team of professionals ready to help you be successful in your home buying journey. Whether you are buying your forever home, moving up, downsizing, or maybe an investment property, Treu Group is ready to help you win.
Read what the seller or buyer said about Treu Group Real Estate:
The Treu Group has been amazing through this home buying process. I'm a first time home buyer and they made everything as easy as possible for me. They helped me find affordable insurance. They helped me save my home when my original financing fell through and they did it in such a short amount of time. They not only did all that, but they also helped me through the entire process with just always telling me where I am in the process which is very helpful.
519 Greenbriar Dr Sold Information:
Bedrooms: 3
Baths: 2
SqFt - Living: 1,121
Sold Price: $244,000
Sold Date: 10/14/2020
See all Kelsey City homes for sale now:
Kelsey City Homes For Sale
June 3, 2023